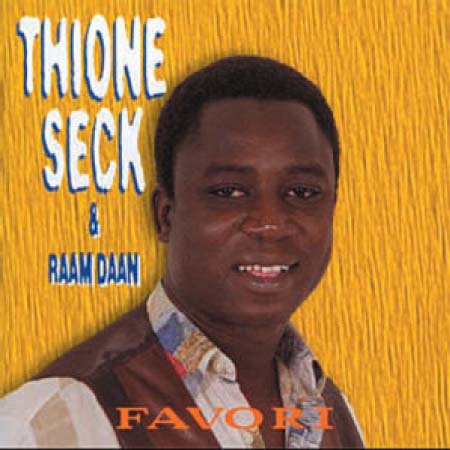 The popular Senegalese singer and lead vocalist for Raam Daan Band, Thione Seck, who was arrested last week accused of being in possession of fake banknotes, on Monday had his case referred to the police for further investigation.
Thione Seck, who was expected to face the Prosecutor General on Monday instead had his case referred to the police for further investigations, and he is still detained at the central police station in Dakar.
It would be recalled that Thione Seck, together with his alleged Ivoirian accomplice, were arrested by the Gendarmerie last week when a large quantity of alleged fake banknotes, mainly Euro and other denominations, were recovered at his home in the West Foire suburb of Dakar.
He was alleged to have claimed that the amount was paid to him for a European tour he was supposed to undertake.
However, one of his lawyers, Me Seye, has denied that Thione was found in possession of counterfeit banknotes. Instead, he said the Gendarmerie found some blank papers among the wads of money paid to him.
"There were no counterfeit notes as reported in the media," he refuted.
This is the second time Thione Seck has been arrested in connection with a problem involving money.
He is said to have been arrested and detained in 1985 after he was involved in another money transaction that went bad.
The Senegalese Minister of the Interior, Abdoulaye Dawda Diallo, told the press that the Senegalese government would make thorough investigation on the allegation of fake banknotes, and any culprit caught will face the full force of the law.
He further said that the security forces are always ready to fight terrorism.
Read Other Articles In Article (Archive)