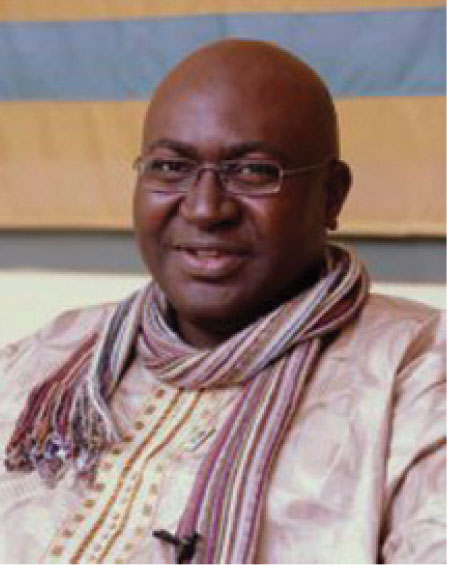 Prof. Muhammadou M.O. Kah On The 1st Conference On The Review Of The Draft National Science, Technology & Innovation Policy Paradise Suites, The Gambia December 29, 2012
Hon. Ministers, Permanent Secretaries; Governors; Members of the Diplomatic Community; Colleagues, Students, Ladies and Gentlemen, All Other Protocols Respectfully Observed.
I am indeed honored to share quick thoughts on our 1st National Science, Technology & Innovation Policy (2013-2022) which was widely shared as a draft by MoHERST for our collective input to help put in place an STI Policy that we all own and commit to implementing.
Thus, it is my humble view that the document is at best an attempt to tap the collective intelligence and insights of society to extract knowledge and ideas and enhance local participation in the development of our national STI Policy. My brief critical review of the draft document will be shared shortly for our consideration.
Before sharing my remarks, I must convey my sincere appreciation to his Excellency our Chancellor and President, Sheikh Professor Alhaji Yahya A.J.J. Jammeh for his foresight to prioritize the development of STI in the Gambia as reflected by his continuous development of the University of the Gambia – the key driver and core to any STI development in our country; the inauguration of the UTG STI Park and declaring the year 2012 as the year for STI. I am particularly grateful for tasking me as the Vice Chairman to join the national committee on STI chaired by the Hon. Minister of MoHERST.
Further, I express my sincere thanks to the Hon. Minister of MoHERST and the PS and their entire staff, the Inter-Ministerial National Committee on STI, UTG staff and other stakeholders that worked tirelessly behind the scenes, resulting in this draft STI policy document which this conference will review shortly. It is indeed a significant development to develop STI in our country.
I. Quick Perspectives on STI Policy Design & Development For The Gambia
The STI policy must be anchored in the revitalization of our education sector to ensure strengthening individual capacities in skills, knowledge, competencies, attitude and discipline, especially in the acquisition and delivery of Mathematics, English Language and the Sciences. Thus, the STI policy must guide concerted efforts, direction and commitment to help re-engineer our models of capacity development in the entire education life cycle
(ECD—Basic & Secondary—TVET—University—Research Centers & Institutes—Life Long Learning Culture and Opportunities) and put in place agile processes, systems and artifacts that will facilitate strengthening and enhancement of:
(a) Institutional Capacity- (including faculty & teacher development and competitive incentives and/or incentive regimes; library facilities especially digital libraries, learning space design and infrastructure; modern teaching aids to facilitate learning for all continuously at any time and any place (e-learning, distant learning, etc.) , ICT innovations, adequate Scientific Lab infrastructure across our schools and learning institutions, etc.).
(b) Continuous Strengthening and development of organizational capacity (leadership, networking, collaboration and partnerships).
(c) Facilitation of adoption and utilization of e-technologies and developing competencies ushering opportunities to develop relevant content and services that are consumable and/or can be commoditize for wealth creation by and for the youths and for development. Further, our STI policy is expected to guide and/or usher in abundant and diverse capacities such as:
(a) Transformation Capacity
(b) Implementation Capacity
(c) Innovative Capacity and
(d) Research Capacity.
Most African economies are hugely challenged by these capacity gaps and certainly we are not an exception. It is also expected that our STI policy will guide increase investment in STI Infrastructure Development- Doing Science, Technology and Innovation is NOT cheap and this must be factored and committed to if we are to reap the benefits!
Our policy is also expected to guide fostering of industries in the country and promoting tertiary, university – Industry collaboration for technological development (GTTI & UTG STI Park are opportunities); Develop Human Capabilities to catalyze STI; Promote Development Partnership to deepen the national STI agenda.
It is my view that the departure point of our STI policy must facilitate the integration of STI into our national development strategies ensuring adequate STI Capacity to achieve PAGE aspirations for poverty reduction, competitiveness of Gambia's Private Sector; Sustainable & Industrial growth & Efficient Environment Management. Thus, our policy must guide and help facilitate institutional strengthening and systems to enable substantive mastering of scientific, technological, research and innovation capabilities in the country.
It is therefore expected, that the STI policy will usher in an institutional framework that eases inter-sectoral and inter-ministerial efforts in developing STI with lesser duplication, but more synergy, alignment and collaboration and partnership.The Policy is expected to ensure that STI drives all sectors of our economy.It is important to note, the draft document highlights adequately specific sectoral activities and programs.
It is further expected that the policy will also usher in/guide institutionalization at national level clear and adequate reward regimes and conditions for the development of STI Infrastructure for R&D and a national innovation system. Thus, the STI Policy is expected to depart from the principle of relevance, realistic, cost effective, synergistic, collaborative and partnerships, agile and smart.
II.Quick Critical Review & Observation of the STI Draft Document Before You
At best, the draft STI policy document has good content and now the big challenge for us all, is how to use it as input to an agile, well aligned and coherent STI policy document and blue print that is futuristic and smart. The document yearns the hands of competent folks with expertise in policy design and development using the drafted STI policy document in front of you as input and content, it also needs as well knowledge and domain experts in STI to further review the drafted document. It is very likely, these expertise are amongst your midst, so we therefore urge you to step forward and help.
The drafted STI policy document seems to follow the contours of existing bureaucratic institutional structures in the form of sectors that try to do/fit in STI rather than the agility's of STI at a higher order, recreating smarter and much aligned structures with agile institutional arrangements that will better harness the evolution and development of STI at the human, R&D, socio-economic, political and governance level, resulting in clear pathways for wealth creation and improvements of all aspects of quality of life.
How can the envisioned STI policy of The Gambia put in place and guide the building blocks for development and supply of high order diversity of physical, natural and social scientists who are not only knowledgeable but equipped with imagination and inspired to create and/or innovate continuously with an unparalleled entrepreneurship spirit to solve the small and big problems of society and create wealth and opportunities for the next discoveries to improve quality of life on earth? This is just my very brief critical review of the draft document for you to consider.
III. Quick Perspectives on Innovation Policy Design &Development For The Gambia
When we think of innovation, we view it from the perspective of it being an intersection of invention and insight, which creates value and viewed holistically and must have business models, operations and products and services. Innovation generates high-value, high paying jobs, fuel wealth creation and profitability, create new industries and markets, spurs productivity and economic growth and raises standard of living and grows beyond inventions. Further, the changing nature of innovation in the 21st Century is such that it must be:
(a)Open, Collaborative, multi-disciplinary and global
(b)The key factors during STI change are:-
(1)dynamics of flattening the world,
(2)emergence of new capabilities,
(3)evolution of IT,
(4)march of commoditization,
(5)massive shifts in demographics and
(6)the unpredictability and impact of change.
It is important to note, when designing STI policy, policy guiding innovation must be anchored in these realities. As I review the Policy the following are some questions which disturbs me and need to be answered:
1.Are the Current Institutional arrangements effective and efficient which can benefit optimally from the envisioned STI policy?
2.How will the policy address the misplacement of Gambia's educated, trained and skilled human resources in whom our national STI resides but are not available or tasked to achieve our national STI Objectives after being trained only to be found in Jobs or tasks or positions that are mundane or has no relevance to adding value in the STI ecosystem?
3.Will the policy go enough to address the inadequate commitment of huge number of Scientists, Engineers and Technologists to sustain our national STI capabilities and capacities. How many Scientists, Engineers, Technologists are currently in the hall and have not done any science or technology since graduate school?
4.Will the policy address the number of young Gambian Scientists brain drained and located out of the country or from national institutions where they are needed most and were planned to return to but end up in other local institutions?
5.Will the policy adequately address the slow progress in developing our STI capacity in our University and tertiary institutions to educate and train to PhD levels in large numbers Scientists & Technologists?
6.Our children are not opting for the Sciences, mostly shy away from Mathematics and anything Science and by and large fail Mathematics and English as subjects, thus slowing optimality of their potentials and supplying adequately to our innovation and STI system? Are our teachers to blame, students or family?What STI Policy can we put in place to reverse this unfortunate trend?
Thus, our policy must ensure Gambian youths will be excited and inspired to pursue Science and Mathematics and teachers are equipped with knowledge competencies to teach Science using modern approaches, Scientists, Technologists to contribute and partner with research centers across the World. Our TVET must be strengthened to educate and train high-level Technicians and Technologists in large numbers to provide high-skilled support for our National STI system. I will conclude by saying this, our policy must:
a.Promote the development and utilization of STI Capability
b.Promote STI capacity building in diverse areas of Sciences and Technologies including alternative energy for sustainable industrial development
c.Promote and develop design Science and production capacity
d.Promote protection of intellectual & innovation property rights
e.Mainstream Women in STI
f.Promote collaboration and partnership
g.Promote and reward a Scientific Technology Culture
h.Government must review and reinvigorate its funding mechanism to developing a sustainable STI Infrastructure. This must include policy instruments that include Tax breaks for private sectors and private individuals which contributes to funding STI infrastructure and education.
Thus, our context in The Gambia expects to design, develop and deploy an STI policy which addresses national challenges of:
(i)Food security,
(ii)Clean drinking water,
(iii)Renewable energy,
(iv)Low cost, effective health care
(v)ICT-enabled banking and payment systems and ICT-empowered education harnessing the recently launched ACE infrastructure. What is the policy governing and ensuring adequate and appropriate allocation of bandwidth capacity and ownership for the education sector, especially the University and Tertiary Institutions, Research Centers and institutions for Scientific and Research endeavors of the country as a guaranteed service?
(vi)Appropriate skills development
(vii)Shifting the economy from lower value-added subsistence activities to high value-added activities; etc.
The policy ought to be able to guide The Gambia to focus on producing new knowledge via R&D or adopting and adapting knowledge, innovations and inventions produced elsewhere.The Gambia doesn't have to invent every wheel used in The Gambia, but it does need to figure out which existing wheels invented elsewhere are relevant and what policy will govern its use.
The Policy needs to discern and enable exploitationopportunities for leap frogging. Thus the importance of including clear IP and innovation and/or copyright policies of creation and adoption of technologies, scientific discoveries and research that may affect positively or negatively quality of human and animal life and agricultural goods, production and services as well as medical innovations and ethics.
Finally, the draft policy correctly identifies education as a key area. It cannot be stressed enough, however, that STI education policy is not just for university or PhD students.Science education needs to begin in early child development or schooling and primary school and be linked to issues and problems that are directly relevant to students' day-to-day experiences.
Virtually every social and economic development problem facing The Gambia has a multidisciplinary scientific component so, conceptually, this should not be too difficult. But in practice it means that education should become more interactive and problem oriented and less associated with 'rote memorization' and the teaching approach and delivery must not nurture and encourage that.This will entail a major shift in pedagogy. Thus, the STI policy on education is expected to be a very clear driver of change to facillitate the revitalization of our entire education infrastructure and value chain.
Given that our STI capability and competency index and attainment is quite low, a policy that ushers periodic review of competencies and deficiencies in Science and Mathematics teaching in our schools that include clear policies of restructuring and putting in place efficient models for teaching, learning and monitoring delivery of Science and Maths teaching across regions of The Gambia;a clear policy to develop a roadmap for attaining critical mass of competent scientists; mechanisms for selecting bright students and creating/supporting developmentpathways in fast-tracking post graduate studies in top-notch world institutions to come and feed into the UTG Science park, UTG, Research Centers and Institutes as well as Government Scientfic and Research institutions.
UTG is positioning itself as the leading national research organization and hub where our future Scientists, Researchers and Innovators will be educated and trained; where scientific research and innovation activities and knowledge creation and sharing will emanate from. It is therefore crucial that our STIpolicy adequately include annual funding commitments to building and sustaining the STI infrastructure and learning space at UTG, especially in critically identified national priority areas relating to STI.
This is crucial for the effectiveness, efficiency, continuous development and growth of a sustainable and appropriate STI. UTG is the core and the driver of STI and is and will be the hub where STI demand and supply pull and push will occur and it is in our collective strategic national interest to put in place an STI Policy that ensures, guide and support this as well as a policy for funding mechanisms and commitment that is clear in the national budget for a meaningful and result oriented STI Policy.
I wish you all a very good conference and look forward to your contributions to improve and strengthen the draft STI Policy document before you. May the Almighty Allah continue to bless you all! I wish you all a very happy and blessed New Year!
Read Other Articles In Article (Archive)