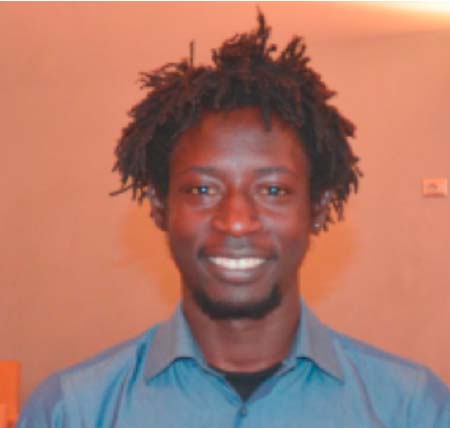 Alagie Jinkang, The Point newspaper Italy correspondent, has been awarded a scholarship to do a PhD programme in human rights.

The faculty of law of University of Palermo has awarded Mr Jinkang a three-year scholarship to do the PhD programme during which his project would focus on 'The Institutional Analysis of the Mediterranean Migration'.
His project would investigate the threats and gross human rights violations involved in the Mediterranean migration – from the high seas to the crowded camps.
In this PhD work, Jinkang would analyse the values behind the institutions of migration to see whether they have different ethical arguments about what is good or bad life for migrants.
"If institutions that are supposed to guarantee human rights are accommodating all forms of modern human rights violation, there must be something wrong somewhere," he said.
"It is high time we asked what is wrong with our institutions, and that is what I would be doing during my PhD course work."
To understand the panorama of the Mediterranean migration, the Italy correspondent would study institutions responsible for migration and the international laws that define them.
Mr Jinkang obtained a Master of Law degree in comparative law, economics and finance at the International University College of Turin.
He has been reporting for The Point since 2014 and his reports concentrate mostly on the atmosphere of the Mediterranean migration, especially the situation of Gambians and other African migrants.
Read Other Articles In Article (Archive)