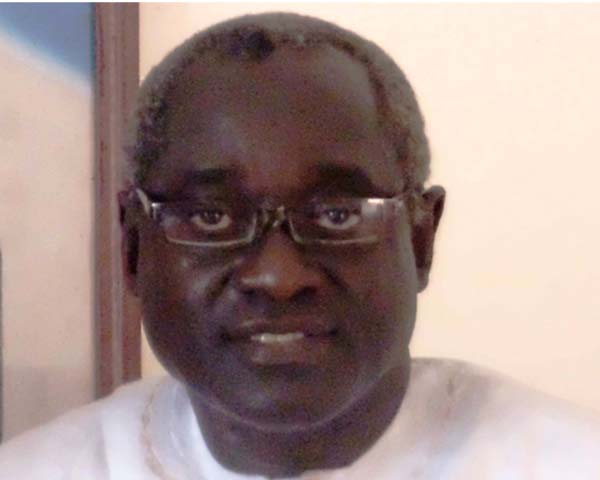 Issued by the Central Committee
The People's Democratic Organisation for Independence and Socialism (PDOIS) is required by Article 91 of the Party Constitution to hold a Primary to select its Candidates for any election.
In this regard, the Central Committee issued nomination forms for every member of the Party to enable each member to participate in the first phase of the selection of the Presidential Candidate of the Party for the December 1st, 2016, Presidential election.
The rules indicate that should there be 2 or more nominees with 20 percent or more support from the members, election should take place between the two persons with the largest number of Party supporters.
In the absence of such support, any person with more than 50 percent support from members automatically becomes the Presidential candidate for the Party in that given presidential election.
Having presided over the counting of all the nomination forms submitted so far before the deadline established for submission, we the two appointed presiding personnel responsible for the declaration of results, hereby confirm that Halifa Sallah has been duly nominated as the Presidential Candidate of the Party for the 2016 Presidential election in the first phase of the Primaries.
March 19th 2016 is scheduled as the date for the inauguration of his candidature, and all Party supporters and well-wishers are invited to the ceremony and all subsequent rallies which will be held to mark the official launching of the PDOIS Presidential Campaign.
The authorised returning agents for the nomination process for the respective regions are as follows:
BANJUL
Ousman Sillah
Bai Mass Kah
Samba Jaye
Melvin (Atta) Jones
Ndey Secka
KMC
Amie Sillah
Omar Manneh
Mama Ceesay
Isatou Jallow
Lamin Mass
WCR
Saikou Nyassi
Abass Manneh
Fatou Touray
Pa Louis Jobe
AbassBangura
Maimuna Jallow
Momodou Jallow
Sheriffo Touray
LRR
Suwaibou Touray
Edi Jallow
Jali Mass
Yaya Darboe
Sheriffo DaaCeesay
NBR
Momodou Sambou
Abdoulie Dibba
Yaya Fofana
Ebrima Darboe
Tapha Bojang
CRR SOUTH
Omar Dem
Kumba Faal
Omar Jah
Abdoulie Boye
Mam Sait Boye
Fatoumata Jallow
Jonkunda Ceesay
Ansumana Touray
Adama Ceesay
Foday Sisawo
Dawda Jallow
Mali Ceesay
URR
Ansu Sonko
Kebba Touray
Saikou Barrow
Safi Jawneh
Lasana Jawneh
Saikou Jawneh
Alhagi Lamin Touray
Dusuba Touray
Foday Sawo
Fa Sainey Barrow
SaibehJuwara
Menkeh Ebrima Barrow
We thank all those who took time and resources to participate in this democratic exercise.
Signed: Sidia Jatta:Presiding Officer No.1
Signed: Amie Sillah: Presiding Agent No.2
Read Other Articles In Article (Archive)