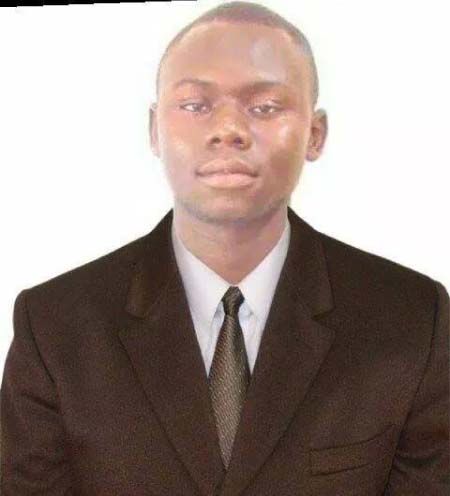 Lamin Minteh, general manager and proprietor of Centre for Excellence Consultancy Firm, has outlined his institution's commitment to helping poor students, through bringing education to the doorsteps of every young Gambian, especially those aspiring for further education abroad.
He said the center located at Westfield is geared towards assisting students to secure a scholarship to further their education outside the country, especially students who are academically sound, but are from a very poor financial background.
Mr Minteh, who was speaking in an interview with this reporter at his office recently, briefly explained the rationale behind the establishment of the center.
The center is out to assist students to get admission, and further their studies in various universities abroad, he said.
The center, he added, also assists students that are from poor families, but are academically sound, in getting them a scholarship through connecting them to some of their partner universities and NGOs abroad.
According to Mr Minteh, the center also encourages students who failed their exams to re-sit so they would better prepare themselves to have good results, to meet requirements for university studies.
His business had been in existence since 2008, and is managed by him as the general manager, and he was for some time in Singapore for studying various courses and later returned with a lot of experience.
"I know how it is and I'm always in a good position to advise students that are also aspiring to further their studies abroad."
A young Gambian, Mr Minteh said what motivated him to establish the center was that he believes the wealth of a nation does not depend on the natural resources only, money or oil, but also on the quality of the citizenry through the education they have.
Providing adequate education for young Gambians would go a long way in facilitating the development of the country, he said.
"I believe if we have well-educated people in the country, it will go a long way in helping in the development of the country," he added.
According to Mr Minteh, if the University of The Gambia (UTG) should have courses like engineering programmes, this would be an opportunity for the Gambian students to grab, and would also help them to cut down on overseas study expenses, for which the center is advocating, for the betterment of young Gambians.
He said it was as a result of lack of certain courses at the UTG that he decided to come up with the idea to assist the young people to have scholarships for further studies abroad.
According to him, as a concerned citizen, he decided to come up with the idea, and has visited a lot of countries and universities to have a partnership with them, and see specifically courses that are not offered by the University of The Gambia, and try to assist students to go in for such courses, especially courses that are relevant to the national development of the country.
He said basically the center includes assisting in developing the career of Gambian students, because they are seeing lots of intelligent students.
"We see a student studying science in school and graduate with lot of credits, and at the end of the day, he or she will go and do either business courses or IT courses, wasting his or her time studying a course which is not relevant for the person."
He disclosed that every Thursday the center organises a career counseling day, and that the center has been doing this with a lot of colleges, whereby they would advise students on their careers.
According to Mr Minteh, the center also normally engages their students by advising them on what career they have to go in for, and what courses they should study.
He said they also advise them on what courses they study abroad, so that when they return to the country, it would be easy for them to get work in the job market.
The aim was to redress the gap for lack of favourable courses for the students, and to change their field of career due to those lapses at the university.
Mr Minteh further stated that it was part of the center's ambition to help students to have access to overseas universities that are very affordable.
If the students are from a very poor background, the center would always assist them by linking the individual with a scholarship abroad.
"The objective of the center is to provide all the necessary information for the Gambian students about studying abroad and also helping every Gambian student in choosing a caarer by giving them care and counseling," he said.
He said immediately the students finish high school, they should not sit for years without taking up their career, adding that there are lots of scholarships that are available in almost all countries, but due to lack of the necessary information by students they find it very difficult to pursue their courses.
According to him, the center is out to give all the relevant information for the students to take up their career.
He said the work of the center is also to give timely information to students about possibility of having scholarship and of getting admission into universities that are affordable.
"We are here to complement government's effort in assisting young Gambians in their career," he said. "We believe that the wealth of a nation doesn't depend on the natural resources or money, but on the quality of the citizenry."
Read Other Articles In Article (Archive)