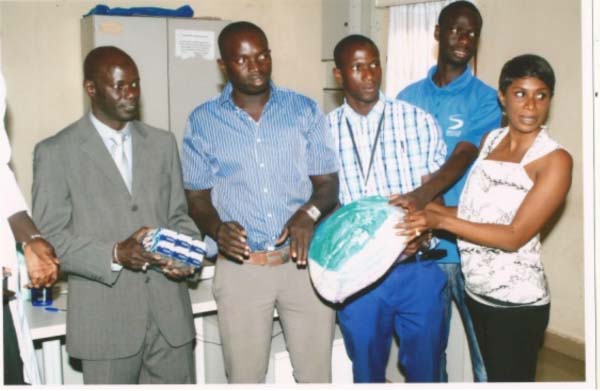 Tanka-Tanka Psychiatric Hospital on Thursday received an assortment of domestic items such as soaps, towels, toothpastes, bags of shoes, among others from Mobee Organization, a Gambian-based charitable organisation.
The materials were meant for patients of the only hospital dedicated to the care and treatment of mentally ill people in The Gambia.
On receiving the items, Omar Bojang, acting departmental matron of Tanka-Tanka, on behalf of the management, staff and patients, thanked the donors for the gifts.
He said the donated items will be of great help to the patients and their family members.
Mr Bojang commended Mobee Organisation for their continued support to Tanka-Tanka in areas of need.
Speaking on behalf of the director of Mobee, Madam Agi Fatou Jagne said the organisation has more developments in the pipeline for Tanka-Tanka as the relations between the two institutions continue to grow.
She said Mobee is looking for long-term development partnership with the hospital as part of the charity's efforts to contribute to the development of The Gambia.
According to Mrs Jagne, mental health is a very serious problem in The Gambia that needs to be given more attention.
"This is why Mobee continues to support the psychiatric hospital," he said.
Pa Bakary Sonko, programme manager of the National Mental Health and Substance Abuse, noted that Mobee had been doing great work in mental health by helping mentally sick people in the community and strengthening the human resources of the psychiatric hospital.
Mr Sonko said the donated materials would go a long way in addressing some of the burden of the hospital.
He called on other organisations to emulate Mobee in contributing to national development.
Read Other Articles In Article (Archive)