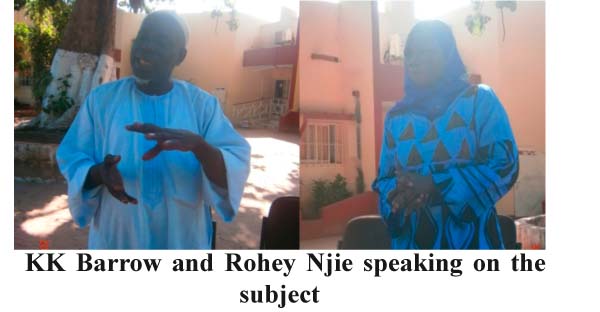 The Association of Non-Governmental Organization (TANGO) Friday held a sensitization seminar on Ebola signs and symptoms, as well as the preventive methods, at TANGO conference hall.
Speaking at the seminar, Kebba K. Barrow, network officer at TANGO, said Ebola first broke out in Guinea in March 2014 and since then it has spread into Liberia and Sierra Leone.
He said since its outbreak, more than ten thousand cases have been confirmed with over 5,000 deaths.
TANGO as the umbrella body for civil society organizations is embarking on a sensitization campaign on Ebola awareness creation funded by the UNDP, and their main focus is on civil society organizations in KMC, he said.
He said they want to make people aware of the preventive measures so they could be prepared and urged participants to disseminate the information to others in their institutions so that people could know more about Ebola, and how it came about.
Rohey Njie, from HEPDO, said the Ebola virus that broke out in DR Congo in 1976 was a different one.
She said the Ebola that broke out in Guinea recently was the worst outbreak of the virus, adding that, according to WHO, over 6,000 deaths have occurred.
She disclosed that Ebola is caused by a virus and chimpanzees, and fruit bats are said to be the host of the virus, which transferred from animals to human but now it is spread from human to human, which is why it is spreading fast without boundary.
She then called for collaborative efforts in the fight against the deadly Ebola virus, adding that the signs include vomiting, high temperature, diarrhea and fever.
She said mere handshaking with an infected person could cause the transmission with an affected person.
According to the resource persons among the preventive measures is the sharing of information so that everyone would be prepared and know what to do in case of an outbreak.
Read Other Articles In Article (Archive)