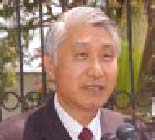 The Ambassador of the Republic of China on Taiwan, Dr Richard Shih, recently met with the Gambian leader at State House in Banjul.
According to ambassador Shih, he was at State House to present to President Jammeh a letter from His Excellency Ma Ying Jeou, President of The Republic of China on Taiwan.
"I have the honour under the instruction of my president Ma Ying- Jeou to hand over his personal letter to His Excellency President Jammeh," he said.
Meanwhile, in his letter, President Ma said: "Under Your Excellency's outstanding leadership and tireless dedication, the national development of the Republic of The Gambia has made tremendous progress in recent years. The Gambia's remarkable achievements are not only deeply admired by its people, but also widely commended by the international community. I would like to avail myself of this opportunity to convey my earnest admiration to Your Excellency on realizing this feat.
"Originally, I had planned to visit Your Excellency's distinguished country this year to experience the customs and beauty of the Smiling Coast. However, due to the heavy demands from our domestic affairs, such as the upgrading of our national disaster preparedness as well as the organizing and hosting of various national centennial celebrations, to my regret I am unable to travel abroad at this point in time.
"Moreover, as my country will hold a presidential election early next year, I, on behalf of the ruling party, have the responsibility to run for re-election. If re-elected, I will certainly carry out the previous plan to visit your esteemed country. It is my sincere expectation that, through mutual support and close cooperation, the relations between our two countries will be further enhanced."
While President Ma regrets for not being able to visit The Gambia this year, the Taiwanese leader has promised to visit the country when  re-elected next year, said Taiwanese emissary Dr Shih.
Read Other Articles In Article (Archive)