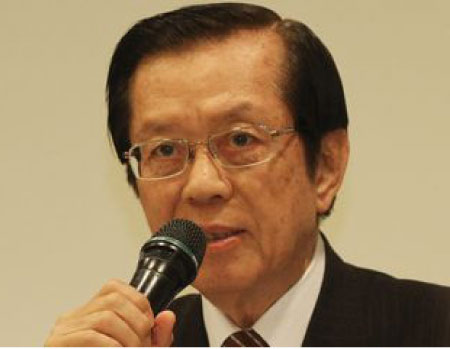 Foreign Minister Timothy Yang drew a sharp contrast Saturday between Taiwan and other countries in Asia, including China, in terms of press freedom.
Addressing more than 200 guests and senior media executives from some 40 countries at the 2011 International Press Institute (IPI) Congress welcome dinner, Yang said freedom of the press varies greatly in Asia.
He said that while Taiwan has improved greatly since the end of the martial law period, China still maintains tight control over its media.
"Asian democracies like Japan, South Korea and Taiwan are fortunate in this respect," he said. "For other countries, like North Korea, Myanmar and mainland China, it is a very different story."
Yang praised the IPI's mission of defending freedom of the press, and noted that in some parts of the world, journalists are still being persecuted for their reporting.
However, with the help of advanced communications technology like smartphones, people are becoming more media knowledgeable, and that in turn is pushing freedom of speech, he said, citing the recent so-called Jasmine Revolution, as an example.
"One would hope that this is a trend difficult to stop, which bodes well for the increased uptake of participatory democracy, greater respect for human rights and more transparent governments," he said.
Founded in 1950, the IPI is a Vienna-based press freedom organization.
Taipei is hosting the IPI 60th World Congress, which is being held Sept. 24 to 27 under the theme "The Asian Media Century / 21st Century Developments from New Technology to Press Freedom."
ROC President Ma Ying-jeou and Premier Wu Den-yih will give opening and closing remarks, respectively, he said.
Founded in 1950, the Vienna-based IPI is a global organization dedicated to the promotion and protection of press freedom, with members in more than 120 countries.
Read Other Articles In Article (Archive)