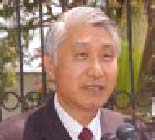 A seven-member delegation of youth ambassadors from the National Pin-tung University of Technology in Taiwan is currently in The Gambia for a cultural exchange program with local youths.
The delegation, headed by a professor from the University, on Tuesday commenced a two-week cultural exchange activity at the Baobab Holiday Resort with demonstrations of Taiwanese culture such as a folk song and dance, paper making, Chinese calligraphy, local cuisine, Chinese martial art, as well as learn about Africa from Gambian youths.
Speaking at the opening ceremony, the Taiwanese Ambassador to The Gambia, Richard Shih, highlighted the cordial relationship that exists between the two countries, noting that The Gambia and Taiwan are not only partners, but brothers and sisters.
"Since we are brothers and sisters, and we want to known each other better, there is a need to learn about each other's culture" he said.
Ambassador Shih said that during the two-weeks, the Taiwanese delegation will learn more from Gambian youths, as well as teach the youth of the country about Taiwanese culture.
While citing President Jammeh's comments during the Kanilai International Festival, that "if you want to know a country, you have to learn their culture." Ambassador Shih expressed delight about the Taiwanese and Gambian youth cultural exchange, describing it as a moment to understand each other better so as to move the relationship as brothers and sisters from strength to strength.
Also speaking at the opening ceremony, the Taiwanese team leader, Dr. Ming Chong Wu, lauded the initiative, noting that Taiwan and Gambia are countries with different cultural backgrounds. He urged the participants to show their best as this would go a long way in further strengthening the already existing cordial relationship between the two countries.
Ousman Bojang, President of the University of The Gambia Students Union, who is also the President of the National Students Union, underscored the importance of the cultural exchange activity, noting that it is very vital towards the strengthening of the relationship between the two countries.
"If you don't known your culture it will be difficult to know your origin" he said, adding that they are willing to show their Taiwanese counterpart the Gambian culture, and for them to known about Taiwanese culture. He expressed gratitude to the Taiwanese delegation for coming to The Gambia for cultural exchange.
The Youth Parliament, University of The Gambia, Gambia College, GTTI, MDI, National Patriotic Students Association are among the youth groups that are taking part in the activities, which will run from 25th July to the 8th of August 2010.
Read Other Articles In Article (Archive)