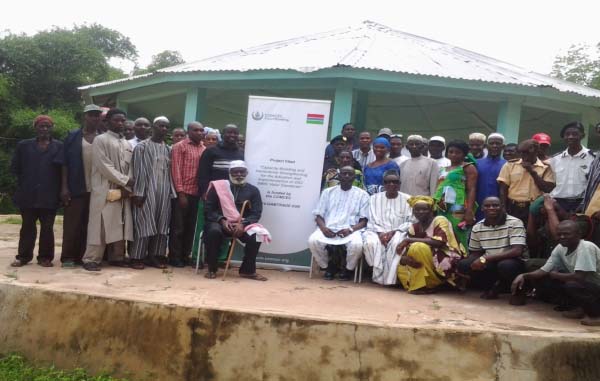 The Technical Advisory Committee (TAC) and other local authorities and Imams in the Central River Region were recently sensitised on "Halal" standards at the governor's bantaba in Janjangbureh.
The programme was organised by the Gambia Standards Bureau (GSB) in collaboration with the Ministry of Trade, Industry, Regional Integration and Employment. It was funded by the Committee for Economic and Commercial Cooperation of the Organization of the Islamic Cooperation (COMCEC).
The programme is aimed at building capacities and strengthening institutions for the adaptation and implementation of the Organisation of Islamic Conference, and Standards and Metrology Institute for Islamic Countries (OIC/SMIIC).
Speaking on the occasion, Alhaji Malang Saibo Camara, CRR deputy governor, said the meeting would equip participants with the requisite knowledge and understanding on halal-related issues.
"As Muslims, whatever we eat or do should be based on the teachings and practice of Islam," he said. 
The project director, Moro Krubally, said the overall objective of the project is to develop the capacity and skills of staff and stakeholders of the Gambia Standard Bureau for the development of halal standards by adopting the OIC/SMIIC Halal Standards. 
"This will help promote and facilitate trade among the OIC member countries and the rest of the global halal community," he said.
The project targets beneficiaries such as producers, traders, exporters and importers, the majority of whom are small and medium size enterprises operating within the informal economy.
Mr Krubally said the project aims to integrate the Gambian economy into the OIC and the global halal market through the use of established and harmonised OIC/SMIIC standards.
Imam of Janjanbureh, Cherno Hamidou Dem, said the halal project would promote the teachings of Islam.
Bai Doudou Jallow, in a PowerPoint presentation, said halal standards and associated certification services for the use of halal logo is expected to directly benefit the Gambian producers, food processors and exporters of agricultural and animal products, as well as processed products.
"There is need for the halal ecosystem to develop strong quality infrastructures, advocacy and marketing and a unified Islamic Ummah, among others," he said.
Read Other Articles In Article (Archive)