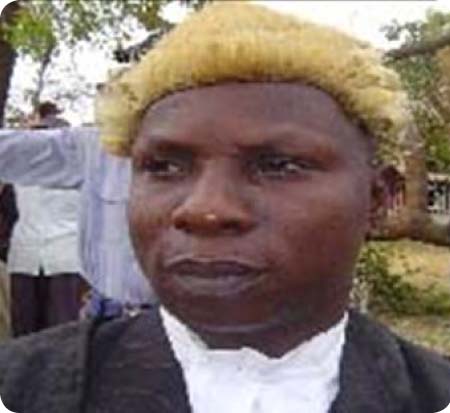 The Chief Justice of The Gambia, Justice Emmanuel Fagbenle, has said that the Supreme Court of the Gambia cannot determine the election petitions until May 2017.

Justice Fagbenle made this announcement yesterday at his chambers, when the matter came up.
Two election petitions were filed for the APRC, one by Bala Garba Jahumpa general secretary of the party, and another by Yankuba Colley, on behalf of five thousand, three hundred and thirty voters, against the Independent Electoral Commission (IEC), the Returning Officer for the election who is the IEC Chairman, the president-elect Adama Barrow and the Attorney General.
He said the judges were appointed in August 2016, but the Supreme Court is handicapped due to the unavailability of judges for the sitting to hear the petitions, among others.
He added that his Nigerian and Sierra Leonean counterparts have communicated to him that the judges would not be available to sit in the Supreme Court until May or November this year.
The Supreme Court requires at least five judges to form a quorum.
Justice Fagbenle also disclosed that the APRC lawyer, Edward Gomez, informed him that they had done everything possible to serve the defendants, but to no avail; and that Gomez applied for substituted service on the defendants.
The Chief Justice suggested that the Alternative Dispute Resolution Mechanism could also be explored by resorting to the Interparty Committee or to make use of the ECOWAS Mediation process.
ECOWAS has the capacity to provide Gambia with judges as part of mediation process, he went on.
In any case, he continued, the two parties in the political dispute should engage in a peaceful resolution of the political impasse.
Meanwhile, the matter was adjourned until 16 January 2017.
Read Other Articles In Article (Archive)