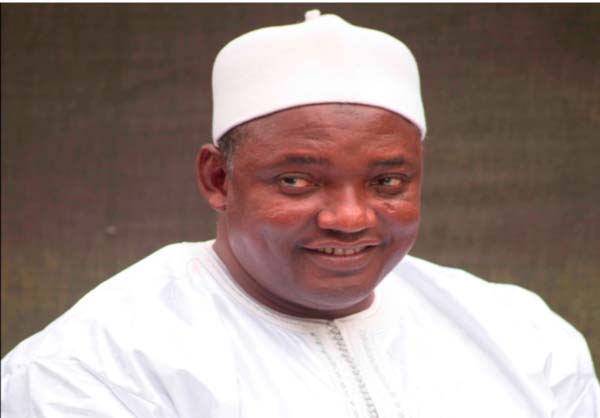 Diverse groups of people yesterday called on President-elect Adama Barrow, at the Kairaba Beach Hotel.

Speaking on the visit, Ebrima Jagne, the imam of Bakoteh mosque in Borehole, congratulated president-elect Barrow and his entire Coalition team for their victory, and wished him a successful tenure in office.
Alhagie Manneh of Busumbala also congratulated president-elect Barrow and his team and wished them well.
He added that politics is also a religious matter, because even at the time of the Prophet Muhammed it was encouraged within the community of Muslims to contest for various positions of their choice.
This, he said, is a very good thing to do, and that was why the people also came out in their large numbers to vote for their choice.
"We the people have nothing else to give and have no other power, but our votes which is our power, and we used that power and have made you our President, because we believe in you after giving us the impression that you will lead us in the right path."
Manneh added that they are very optimistic and eager for him to be sworn into office on January 19.
Fatou Faal of Busumbala also congratulated the president-elect and his team for the victory, and wished them well in their endeavours.
She added that one person cannot develop a country; hence it has to be done collectively, and she believes with the Coalition government The Gambia would be a great country.
"We wanted to visit you earlier than this, but we couldn't and we want to make it clear to you, president-elect, that if you don't work as expected we the people will remove you and vote for others to lead us."
However, she continued, they are optimistic that it would be the reverse instead.
In his response, President-elect Barrow thanked the various groups for their support, and for sacrificing their time to pay a courtesy call on him.
He said he and President Jammeh had learned one thing; that is, power belongs to the people, as the people would always vote for their choice.
He said from now onwards, Gambians would never be dictated to by their presidents; but instead the people would dictate to the president on what should be done and what should not be done in the country, because democracy would be restored.
Read Other Articles In Article (Archive)