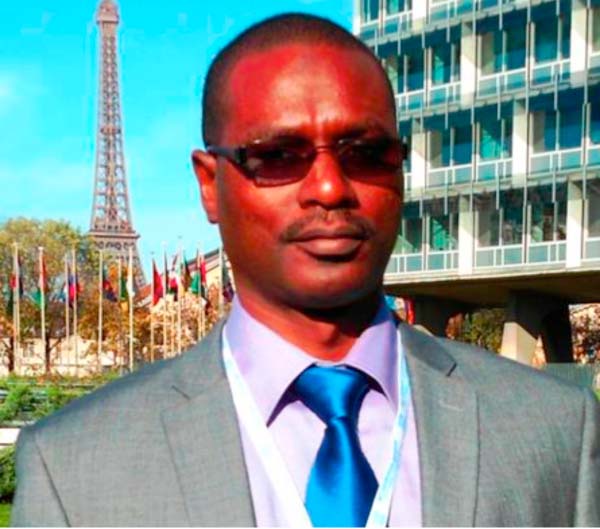 The permanent secretary at the Ministry of Higher Education, Research, Sciences and Technology(MOHERST),Dr Omar Cherno Barry, has said that the CEO of SUNA Institute of Science and Technology, Alhagie Jallow, is an example of a success story of the youth contributing to national development.
He said Mr Jallow had not only employed young Gambians like him, but is training minds to become prolific citizens.
Permanent Secretary Barry was speaking at the graduation ceremony of SUNA Institute of Science and Technology held at the Gambia College Brikama campus in the West Coast Region on Saturday.
"You must have gone through tough days and tough assignments, but with dedication, hard work and sacrifice you have made it," he said.
There was no doubt that SUNA had equipped them with the requisite knowledge, skills and attitude to become relevant to the society, he continued, adding that the IT sector today is still open to unlimited opportunities.
The MOHERSTPS further stated that his ministry recently had the NSTIP 2015-2025 endorsed by the National Assembly. The policy had clearly spelt out the government's desire to provide the necessary skills and knowledge for the youth folk.
"Today, most youths prefer 'back way' to Europe, but let me state that Europe is the most difficult place to survive and nothing is worth it for young Africans to sacrifices their lives on the higher seas for searching for greener pastures," said Ps Barry.
He said with the advent of the University of The Gambia, one could make it in his/her own country without going to Europe and SUNA CEO is the living example to many Gambians.
He could have also said let him go and stay in America or Europe, but he decided to stay to contribute his part to national development, Barry went on.
Speaking earlier, the CEO of SUNA Institute of Science and Technology, Alhagie Jallow, said they have developed good partnerships with partner IT firms and institutions of higher learning, with the sole aim of improving on the quality of delivery and reinforcing the content on their current programmes, and also to introduce new programmes of study.
He disclosed that they started the institution with three students, and he had dedicated staff who were behind him, encouraging him to push, which led to the graduation ceremony.
Therefore, he added, the day marked a very important day in the history of SUNA Institute of Science and Technology, by graduating at least 40 young Gambians and non-Gambians.
"When I look at these young people in front of me I feel very happy today, thinking of the journey we have taken before today," Mr Jallow said.
"We were thinking as social entrepreneurs, and our solution should be tied to the community needs. So the SUNA we are building is meant to help solve Gambia's problems," he said.
"We started from the grassroots; we help many students in their preparation for the WASSCE public and private exams, so as to get admission into university," he added.
He said apart from the graduation ceremony, they have a lot to celebrate, adding that they are not going to rest on their laurels as they have to finalise many agreements with partners in Netherlands, UK and the United States.
He said the illegal migration (otherwise known as 'back-way') menace is among the biggest development challenges of the present day, not only for the Gambia, but for the whole of Africa.
Read Other Articles In Article (Archive)