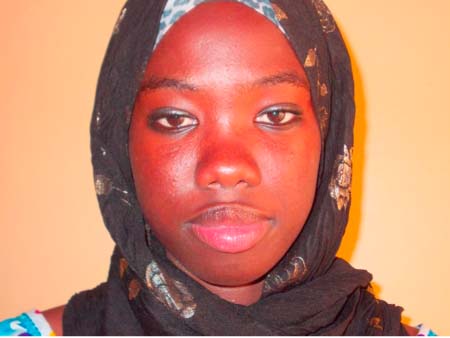 Insight Training Center, for the first time, has cast vote to modify a standing school union.
The students recently elected a president who would be at the center of it all to steer the issues of the students, and to work hand in hand with the school administration to meet students' needs.
Results came out in favour of Halimatou Ceesay, who won the election in a landslide victory by shouldering most of the votes.
Other candidates were Sara Camara and Sheriff Njie, who all campaigned and attested to the elections being free and fair.
During an interview with elected president, Ms Halimatou Ceesay thanked students for coming out to vote, as well as thanked fellow candidates and promised to partner with them in making a strong union.
"I thank all who made the election a fruitful one, as it was free and fair. I also promise to uphold this challenge, and I'm ready to work with everyone who in one way or the other is ready to bring development to the union," said Ms Ceesay.
Ms Ceesay also promised to work hard as she knows the task ahead is not easy, but she is ready to face any challenges coming.
In an interview with the other contestants, Sara Camara, who was the main rival of Halimatou Ceesay, said the election was free and fair and was honoured to take part in it, saying all was done for the betterment of the school.
He added that although he was not there when results were being counted, he knew the electoral commission did a very good job and he knew all was done fairly.
"I was not there, but my representative was present when the results were counted and the electoral commission did a very good job, as there was no unfairness registered and I accepted the results."
He said although he was not elected as president, he was ready to work with the school to bring development as he has many plans and intentions for the school, he added.
He advised the newly-elected president to work hard as this was happening for the first time in the history of the school, and building a solid foundation would be paramount to motivate students in believing that the school union is here with seriousness.
He said all students came out during the last election to vote.
He also advised students to use the students union as a tool to raise issues and development.
Similar statements were made by Sheriff Njie, who also congratulated the elected president and promised to work with her in the name of Insight Training Center. 
Read Other Articles In Article (Archive)