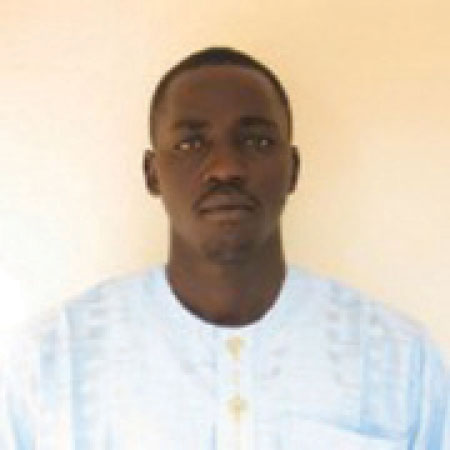 Alhagie Jobe, deputy editor-in-chief of the Daily Observer newspaper yesterday told the Special Criminal Court in Banjul that he is still a staff member of the Daily Observer newspaper.
Editor Jobe was continuing his defence testimony in the trial involving him and one Mbye Bittaye, at the Special Criminal Court in Banjul before Justice Emmanuel Nkea.
Alhagie Jobe was arraigned on a five-count charge of making an act with seditious intention, seditious publication, and possession of seditious publication, giving false information to a public servant, and reckless and negligent, while Mbye Bittaye was arraigned on a single count of making preparation to do an act with seditious intention.
He said if the allegations pressed against him were true, Observer would not have spared him, adding that officers of the National Intelligence Agency refused to accept his statement that the then MD Pa Malick Faye, was the proper person to ask.
"I made it crystal clear that I am not appointed as a reporter, but as the deputy editor-in-chief," editor Jobe said his defence.
"The person whose name appears in the paper of that article was in town, but he had fled with the former MD at the same time, and this man is called Ousainou Dumbuya", he added.
"With all my plenty of explanation, they did not believe me. The next day, they inflicted beatings on me," he said, adding that while he was in the cell, the officer commanding investigations at the NIA said he wanted to see him, but when he saw him, he was shocked and gave instructions to the officers to take him to the military hospital along Marina Parade.
"That instruction was carried out immediately, and I was escorted to the military hospital. I was enlisted in their waybook, where I was referred to the Edward Francis Small Teaching Hospital for x-ray," Jobe continued.
"Upon my return to the NIA, I found a panel sitting waiting for my arrival, and they instructed me that on what they have written down in a notepad to be my statement on this issue, but I told them that these were not my words," he added.
He said that during his first night of detention, some people came to the NIA, and he was sure they had interest in this case, and he said so because when they came, they were asking very confidential questions about the Observer, and from there, he was able to establish the reason for their mission.
Editor Jobe further stated that those people were telling him that he was the cause of the dismissal of Pa Malick Faye, adding that he told them that he did not appoint nor dismissed him.
At that juncture, his statement was shown to him, and he was asked whether he was the author of the statement, and he replied that the statement was given to him to sign.
He was also shown a laptop which was already exhibited in court, and he told the court that the laptop belonged to Observer newspaper, and the said laptop was for official use only.
"The laptop is the brain behind Observer, and it was recovered by some members of the panel and I am the one using the laptop, but it's not my personal laptop," editor Jobe stated.
Jobe admitted that exhibit D was found in his possession, but added that it was passed for editing, and it was authorised by Pa Malick Faye; and the article was edited and laid accordingly.
"I have never planned to do what the prosecution alleged against me, and if I would do anything with this publication as alleged by the prosecution, they would not have seen it," Jobe told the court.
"Count four is a fabrication against me. Assan Sallah, Madikan Jobarteh and Mariama Danjo; these people gave false information against me. Assan was next to me at Observer," said Jobe in his marathon defence.
He said the allegation that he was driving recklessly and negligently was false, because they themselves were driving recklessly, and they even knocked his vehicle and then arrested him.
"I denied all the charges preferred against me. I never had an intention to do any seditious publication. I worked for Observer for 13 years as the youngest editor. I was ever loyal to the President of the Republic and the government of the day and the Daily Observer where I worked," editor Jobe stated.
He said he is still a staff of the Daily Observer, and if these allegations pressed against him were true as alleged by the prosecution witnesses, Observer would not have spared him; he would have been sacked.
"I did not do any seditious publication. The reporter who brought the article knows how he got his facts, and the MD authorised it for publication. I have never told the panel of investigators that I am the author of the article, as alleged by the prosecution witnesses that I have spoken to somebody that I should meet someone somewhere; that had never happened," Jobe concluded.
The case was at that juncture adjourned to 12 December 2013, for cross-examination.
Read Other Articles In Article (Archive)