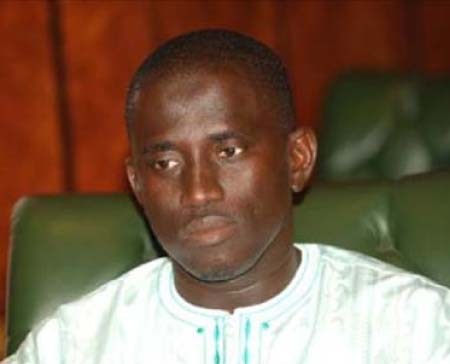 The Special Criminal Court in Banjul presided over by Justice Amadi yesterday ordered the DPP to file and serve the defence with the summary of evidence of the ninth prosecution witness, in the economic crime case involving the former Secretary General and Minister for Presidential Affairs, Momodou Sabally.
When the case was called the state, represented by AM Yusuf and Olimatou Danso, told the court their witness was in court and they were ready to proceed.
In her testimony, the witness said her name is Adama Njie and she lives in Sinchu Alajie.
At that juncture, senior counsel A.A. B. Gaye said: "I see a strange witness in the box and she is not in the list of witnesses I was served with."
Counsel said he has not been served with the summary of additional witnesses, which was required by the CPC, and the witness, Adama Njie, was not among the summary given to him.
He said that before the witness was being called, the prosecution should have served him with the additional summary of the witness evidence.
In response, DPP, who later joined his team, said the name of the witness was on the list of amended information filed and dated 22 October 2014, which was served to the defence.
However, senior counsel Gaye said the DPP was talking about a different thing.
He said he had the amended information with him and the witness name was on it and that did not satisfy the requirement of the law on section 234 of the CPC.
The CPC required that the prosecution file and serve the summary of evidences of the witnesses that came to testify, counsel added.
The DPP replied that the relevant section was 175B paragraph (b) of the CPC and that there was substantial compliance in this section.
He said that if they heard matters - as it was without summary of evidence - the effect was that they had been taken by surprise and that was not allowed in trial on indictment.
He agreed that the accused person was entitled to know who and who were going to testify, and what they were going to say.
The DPP then said he was seeking the court's consent to serve counsel in court with the summary of the evidence of PW9.
However, senior counsel Gaye rejected it, saying it was wrong.
He also said he was very mindful of the requirements of the law on section 234 and 175 of the CPC, which states that it should be filed and served.
Justice Amadi then asked the DPP to file the summary of evidence and serve the defence.
The case continues today.
Read Other Articles In Article (Archive)