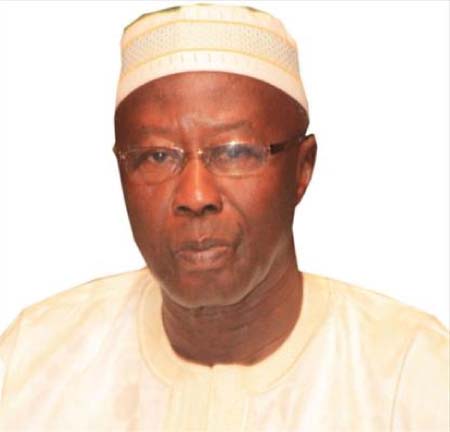 State counsel Abdouraham Bah yesterday continued his cross-examination of one Tamsir Onasis Conteh, a businessman and the first accused in the trial involving him and others, at the Banjul Magistrates' Court before Principal Magistrate M.S. Jallow.
The other accused persons are Lamin Waa Juwara, former Minister of Regional Administration, Lands and Traditional Rulers, and Hamidou Jallow, principal lands and valuation officer, at the said ministry.
Continuing his testimony under cross-examination, Mr Conteh told the court he did see the first signature of the late MB Bojang on the first land transfer he issued to him, but did not see the signature on the second transfer.
Asked by the state counsel whether the signature of the late MB Bojang was apparent on the document, which everybody could sign like him, Mr Conteh told the court that he could not say anything about that, as he just saw his signature and that was all he knew.
State counsel further put to him that the signature and stamp on the transfer document were put there by him instead of the late MB Bojang, because he (Mr Conteh) had access to the house of the late MB Bojang. Mr Conteh denied that saying it was the late MB Bojang's signature.
Further quizzed on whether he was telling the court that as his first cousin he had not been having access to his compound, Mr Conteh told the court that he did have access to the compound, but he had no access to his private house or room.
Mr Conteh also said his late cousin, as related to land dealing, used to sit under his veranda to do all the paper work, adding that in the veranda everybody could have access to him regarding land issues, including himself as his first cousin.
He said he had told the court that MB Bojang transferred a 40x40 plot of land to him, because Bojang one day visited him in his compound and found out that he had at least few cars, which he was not using, and expressed interest in one. He said he decided to give him one Renault in exchange for land.
Mr Conteh denied that he had forged the signature of the late MB Bojang.
It was then put it to him that some exhibits were forged, as they were not issued on the same day.
In response, Mr Conteh told the court that he had made it very clear to the court, when he gave his evidence-in-chief, that it was the signature of the Alkalo, not his.
The case was adjourned to 28 May 2015
Read Other Articles In Article (Archive)