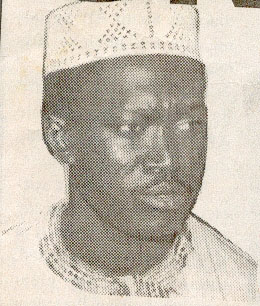 State prosecutors yesterday withdrew the criminal charges filed against Abdoulie Conteh, alias Lai Conteh, the former Mayor of the Kanifing Municipality.
This happened when Antouman Gaye, the lead defence counsel for the accused person, informed the court that Abdoulie Conteh had effected the payment of D48, 798.50 to the Kanifing Municipal Council, after the defence reached a plea bargain with the prosecution.
At that juncture, principal state counsel S.H. Bakum, who held brief for the DPP Richard Chenge, told the court that he received instructions from the DPP to inform the court that the state was withdrawing all the charges against Abdoulie Conteh.
In response, lawyer Antouman Gaye submitted that the case against his client should not only be withdrawn, but dismissed since all the terms and conditions have been met.
Principal State Counsel Bakum again rose to inform the court that the prosecution was only withdrawing the charges against the accused person.
This statement did not satisfy the defence team, prompting lawyer Gaye to tell the trial judge that the defence wants the case to be dismissed.
Justice Moses Richards then ruled that the court could only acquit on merit. Noting that the state cannot just withdraw the case, he said they do not want to see a scenario where the accused stands trial on the same offence, after both parties agreed on terms and conditions.
At that juncture, the case was stood down for Principal State Counsel SH Bakum to consult with the DPP on the defence submission that the case be dismissed.
When he (Bakum) returned, he told the court that the case be dismissed.
Consequently, Justice Richards then ruled for dismissal, and then acquitted and discharged the accused person.
Mr. Conteh was alleged to have fraudulently spent some funds, amounting to D48, 000, belonging to Kanifing Municipal Council while he was the mayor of the municipality.
He was earlier arraigned before the Banjul High Court on charges of economic crimes, resisting arrest at Banjul International Airport and obstructing police officers in the execution of their duties.
However, he was acquitted by the Banjul High Court, a decision the state appealed against to the Court of Appeal. The Court of Appeal upheld the appeal, and ordered a re-trial.
Read Other Articles In Article (Archive)