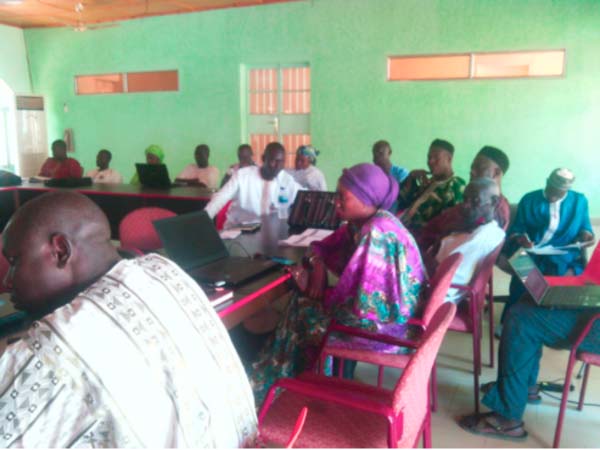 Issued Tuesday 28 March 2017
Stakeholders on Saturday validated a five-year waste management plan for 2017 to 2021, at a three-day workshop organised by the Kanifing Municipal Council in collaboration with the Ministry of Water Resources, Ministry of Natural Resources, Fisheries and the Environment, as well as the Ministry of Health.

Representatives of the communities of Manjai Kunda and Bakoteh attended the meeting.
Speaking at the closing of the validation workshop, Jaja Cham, representing the Chief Executive Officer, said the purpose of the workshop was to validate the fourth draft document that was made toward the end of 2015.
The document emanated from the council's five-year development plan, and they are validating the document known as the five-year waste management plan of the Kanifing Municipal Council.
"We are responsible of policy matters at the level of council, and we are ready to support the administration to make sure that this document does not gather dust, and we hope that with the intervention of donors the problem of gabbage collection within the municipality would be addressed sooner or later."
There have been many undesirable developments at the Bakoteh dump site, and this document has come to address what is happening at that dump site, Mr Cham said.
Kebba Sanyang, a development management consultant working with KMC, said waste is so complex that one needs to start developing a plan and perspective on how to deal with it.
He said in the process of the consultancy, they organized a workshop for the community and brought people from all the wards and institutions dealing with waste management.
"There is a waste management committee, and the draft has to go through all expert agencies, NEA, ministries and departments and NGOS to look at the document."
Read Other Articles In Article (Archive)