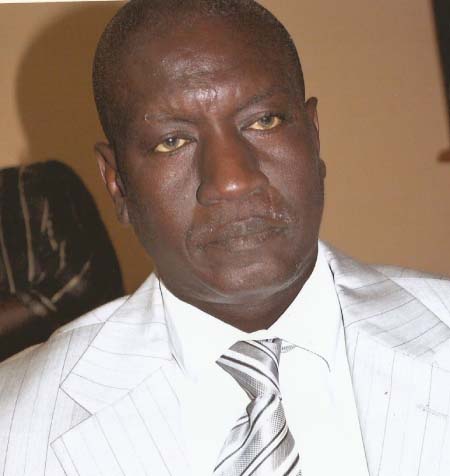 Stakeholders from both the public and private sectors are currently meeting at a hotel in Brufut to review and validate a new regulation for the Gambia Public Procurement Regulation.
The three-day workshop, which began on Wednesday, brought together officials from government ministries, departments and agencies as well as NGOs and the business community to critically look into the draft GPPA Regulations 2015, to ensure it reflect current realities of procurement in the country.
During the forum, the draft document would undergo necessary adjustments to ensure it is in accordance with the international best practices.
The director general of GPPA, Tumbul Danso, said the forum was held for stakeholders to look into the new draft GPPA Regulation to bring it in line with the revised GPPA Act 2014, which has now replaced the 2001 Act.
He said the final adjustments and comments from the forum would become the GPPA Regulation 2015.
Once the regulation is validated, the final document would be printed and distributed to relevant institutions – the government, NGOs, the private sector, etc – so they could acquaint themselves with it for all procurement operations, Mr Danso said.
The GPPA director general also said the exercise was to ensure all institutions make their procurement programmes in accordance with the new regulation and the revised GPPA Act 2014.
Mod K. Ceesay, permanent secretary 2 at the Ministry of Finance and Economic Affairs, in his remarks, said the GPPA Act was amended to incorporate the separation of policy and regulatory functions of the authority, create an independent complaint review board, and strengthen the sanction and fines in the old bill.
According to Mr Ceesay, the amendment was done to ensure that the legislative and administrative changes would make public procurement simpler, transparent and accountable with checks and balances consistent with the law and best practices.
It was also done to strengthen the public procurement system to make it more effective and efficient to deliver value for money.
PS Ceesay thanked the European Union for their continued support in public procurement in The Gambia.The EU has been a staunch partner of The Gambia government and "is always ready and willing to complement the government's effort", he said.
At the end of the forum, participants are expected to come out with a validated GPPA Regulation, reflecting the adjustments in the GPPA Act and the lapses in the old GPPA regulation.
Read Other Articles In Article (Archive)