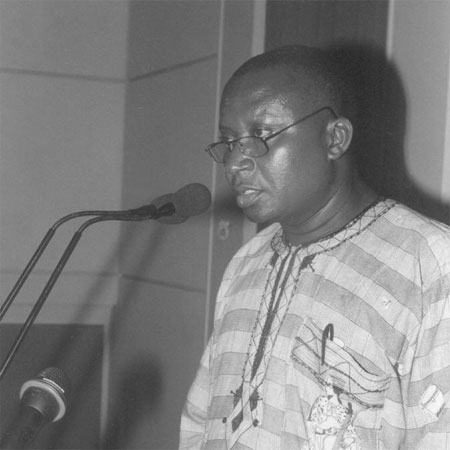 St. Therese's Parish Family Day celebrations came to a tragic end yesterday at the Caritas Grounds when their Parish Council Chairman, Tony Mendy, passed away after he collapsed during the peak of the day's celebration.
The late Tony Mendy, who worked at the West African Examinations Council (WAEC) and served as the St. Therese's Parish Council's Chairman and President of the Senior choir, died suddenly yesterday evening during the peak of celebrations at the St. Therese's Family Day Celebration.
According to one of the Parish Council members, the Family Day celebration was initiated by the late Tony Mendy during his short tenure. The member added that the late Mr. Mendy's chairmanship brought lots of changes in their church.
Some parishioners who were eyewitnesses to the scene, said the late Tony Mendy was involved in all aspects of the celebrations, discussing with people on pertinent issues. "During the dance the late Tony Mendy collapsed and was rushed to Westfield Clinic, where he was confirmed dead. He was taken to the RVTH for post mortem," a close friend of his said.
The attendants of the celebration were gripped by grief. Parishioners thronged at West Field Clinic to find out what exactly led to the death of their active church leader, a parent and an educator.
The deceased had previously worked as a teacher at St. Augustine's Junior Secondary School in Banjul from where he later landed employment with the West African Examination Council at Banjul.
Patrick Kargbo, an examiner, said: "He was a very kind man to me at the Council. He helped me with all I did at the Council. I am mourning but I pray he will go to heaven, in Jesus' name, amen."
Read Other Articles In Article (Archive)