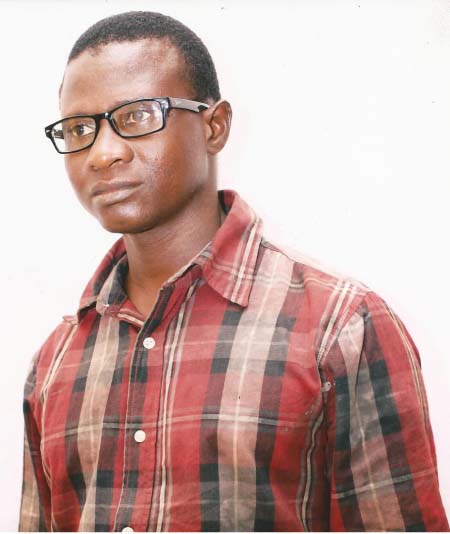 Welcome to another edition of Personality of the Week, the weekly column which profiles Gambians and non-Gambians alike whose contribution to the development of The Gambia should be celebrated.
In today's edition we bring you the profile of Muhamed Magassy, former school teacher and now National Assembly Member for Basse constituency in the Upper River Region.
Born in Sabi Village in 1977, he was brought up by his uncle, Sora Touray, and his late grandmother, Tanto Ceesay, in Netteboulou in Velingara District of Tambacounda Region, Senegal.
Mr Magassy explains: "These were the people who adopted me when my father and my mother were away in Sierra Leone. They felt that they should not only adopt me in the absence of my parents, but send me to a French school. "
Mr Magessy tells how his father did not initially support his son getting a western education, but his maternal grandfather insisted. There was a long tussle between the two men but eventually his father relented and allowed him to attend the French school in Netteboulou.
After a teaching career, Mr Magassy entered politics and was elected by his community in The Gambia to represent them in the National Assembly in parliamentary elections held in March 2012.
He says: "When my own brothers and sisters approached me to represent them at the National Assembly, I had no option but to accept their request because they put such trust and confidence in me. They also believed that I could represent them at any level and fight for their rights without favour or ill-will."
"The APRC supporters gave me their support during and after the elections and my special thanks goes out to all those in my constituency whether or not they voted me into office."
As a young politician, Mr Magassy has promised to form a constituency consultative committee whose main role will be to discuss the way forward for the development of his constituency. Mr Magassy has promised to make sure that the people in his constituency get their share of national cake because, as he puts it, "not everyone can be on the National Assembly but it will be me who speaks on their behalf".                                       
Mr Magassy is the third child to both of his parents, Bolong Magassy and Nenneh Touray. He attended Netteboulou French Primary from 1984 to 1989, after which he proceeded to CEM Junior Secondary school and then to Mam Cheikh Mbaye Senior Secondary School, both in Tambacounda Region.
After finishing School he taught at Sare Nague' Community Based School in Velingara as part of a project called Association Cultuelle Pour la Promotion du Soninke until1999. While he was teaching in that school, Mr Magassy served as the supervisor for the literacy program of the three most common spoken local languages within Velingara District: Mandinka, Fula and Soninke.
In 2000 Mr Magassy returned to his native village of Sabi to rejoin his parents who had returned from Sierra Leone. Mr Magassy then taught French at Sabi Upper Basic School in Region Six as an unqualified teacher.
In 2002 he spent a month teaching French at Sintet Basic Cycle School in Foni Jarrol District of Region Two in West Coast Region. In the same year, he enrolled at Gambia College on the Higher Teacher's Certificate programme, majoring in French and minoring Social and Environmental Studies.
In 2004 Mr Magassy did his teaching practice at Bakau Upper Basic School in Region One and in September 2005 he became a qualified teacher. After his graduation from Gambia College, Mr Magassy taught French at Sheikh Mass Kah and Kairaba Senior Secondary schools part-time.
Between August and September 2004, Mr Magassy attended Cheikh Anta Diop University at the faculty of arts and language under the Institute Française pour étudiants étrangers. Mr Magassy graduated with the certificate in pedagogy. 
In September 2009 he became the education officer responsible for the Sarahulleh language at the Ministry of Basic and Secondary Education. In the same year Mr Magassy enrolled at the University of The Gambia for a Bachelor of Arts in Education which he is still in the process of completing.
Mr Magassy is a member of the Public Accounts/Enterprise Committees of the National Assembly (PAC/PEC), Tourism and Trade.
He is one of the pioneers of the Sarahulleh Youth Development Organisation (SYDO) and served as the president of the organisation from 2007 to 2009.
"When I was the President of the SYDO we launched a regional branch in URR, organised seminars on business and marketing, organise Sarahuleh Talibeh dancing, and established inter-generational dialogue with Sarahulleh elders across the country," he says.
Mr Magassy was one of the founders of the French Teacher's Association of The Gambia and served as its inaugural president for one year.  "My aim at the French Teachers Association was to transform The Gambia into a bilingual State," he says.
In 2011 Mr Magassy led a delegation of seventeen Sarahulleh youths from the SYDO to the first international Sarahulleh festival in Kaye, Mali, which showcases the Sarahulleh culture and tradition.
Read Other Articles In Article (Archive)