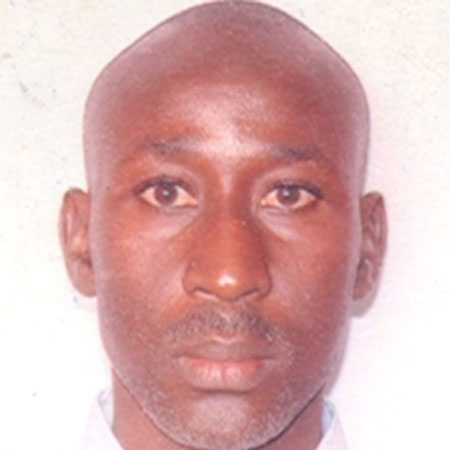 The Man Behind Insight Group
Hello and a warm welcome to yet another scintillating edition of Personality of the Week, your weekly column aimed at bringing prominent Gambian top notches and achievers into the limelight.
As stated in our first edition, this column has and will continue to bring you profiles of the giants in today's Gambia. In our today's edition, we bring you the profile of a man who is no other person than Mr Ismaila Sisay, the young and dedicated pioneer Chief Executive Officer of Insight Group.
Of course some are born great, some achieve greatness and some have greatness trusted upon them but for this man, Ismaila Sisay, a shining example in today's Gambia, he has achieved greatness.
There is no denying that in the history of any country, successive generations must have individuals who serve as pillars of society, talk of the country, and of course some extraordinary men and women who provide inspiration to young upcoming and promising nationals of the state. Ismaila Sisay belongs to this phylum of people in today's Gambia.
He is a man whose vision and mission for this country makes him stands out as a key stakeholder in the socio-economic development of this country.
The calm and down to earth Ismaila Sisay is today a trend-setting businessman and a keen educationist whose outstanding contributions to national development covers such diverse fields as relief aid, education, health, religious activities, business development, women's causes and community development.
He began his journey into the business world from scratch climbing through the ladder, which has undoubtedly toughened him for life.
He is described as very strategic, thoughtful, organized, compassionate, saintly, incorruptible and honest to goodness. This man is a lot more than what he seems.
Having served in various positions in and outside the Gambia, this man has today positioned himself where every other serious minded citizen would love to be, achieving success in many different fronts. He has become a shining example of selfless service to humanity.
To him, he believes he's only accomplished part of his vision is loyally serving his country wherever duty calls. A man who believes that one should not look up to others before putting in your efforts in whatever you do.
His progress to greatness, distinguished by the admirable quality of dedication to duty is exceptional. He is an imaginative and innovative character who always likes to try new things.
Happily married with a caring, lovely and supportive wife and blessed with six kids, Sisay is a man who can be easily recognised in public by virtue of his humility and down to earth attitude. His friends and close associates opine that he is a remarkable hard to find patriot.
Born some thirty-six years ago in SinchuAlhagieVillage in the Komb North District of the Western Region, Ismaila Sisay today holds a Diploma in Human Resource Development. He started his educational journey at YundumPrimary School then to LatriKundaSecondary School from where he proceeded MuslimHigh School.
He hold a Diploma in Information Technology from Business Training Centre and an Advance Diploma in Human Resources Development at the Institute of Commercial Management United Kingdom.
In June 2008 he enrolled for his MBA programme at the West African Insurance Institute and currently, he is the Chief Executive Officer of Insight Group. He is also the Principal Insight Training Centre, a reputable training institution with excellence.
Interestingly enough, Ismaila is today the Managing Director of Marche-be, Chairman National Association of Vocational and Skills Training Institutes and a member, Board of Directors, Insight Group. Ismaila is also an Executive Member Committee, Teranga FM Radio, a community based radio in Sinchu Alhagie village, Kombo North. He is a Coordinator Brikama Fish Market (training/Soft Component), Member Assessment Monitoring advisory Committee (AMAC) National Training Authority.
Ismaila is also an Executive Committee member Sinchu Alhagi Village Development Committee and also a member, Journalism Standard Development Committee, National Training Authority. He is a member Fisheries Standard Development Committee also of the National training Authority (NTA). He is also an Associate member of FAWE-GAM.
Read Other Articles In Article (Archive)