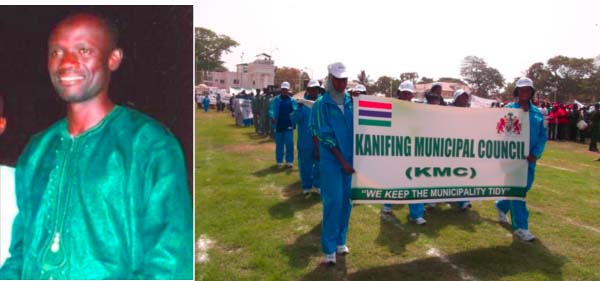 The Minister of Youth and Sports, Alieu Kebba Jammeh, has reiterated the need for the revitalization of active and healthy lifestyle on a large scale for people to live longer and be more productive at work, as well as to eat healthy nutritious diets and avoid high dense foods.
"It is also necessary to exercise regularly and move away from sedentary lifestyles and bad eating habits," he said, adding that in the good old days, people grew fruits and vegetables for family consumption.
Minister Jammeh made these remarks at this year's May Day Sports event on the theme: "Eating healthy-healthy eating", held at the July 22nd Square in Banjul.
The event brought together institutions and companies from various walks of life.
This occasion marked the second year the May Day Sports event has been organised by the National Sports Council under the Ministry of Youth and Sports, he said.
The May Day Sports celebration, which has registered numerous remarkable successes, coincided with the 50th Independence anniversary of The Gambia.
"In the next few years and in fact living for the next half of a century as a country, we will continue to rely on the willingness, wellness, strength, ingenuity and innovations of this generation of workers to consolidate our gains and explore newer directions leading to our future prosperity," he said.
He stated that the need for a healthy and competent workforce is the reason the president "persistently advises the people to grow what they eat, to clean and protect the environment, to value education and hard work and significantly to adopt physical exercise for a healthier lifestyle."
National development everywhere is a herculean task, he said, adding that it demands sacrifice and the contribution of the positive energies of all the people.
The Youth minister also said that it was the imaginations of the people of North America, Western Europe, Australia and South East Asia among others that have developed those countries, adding that the same should and would be the case for The Gambia and Africa.
He saluted the women rice growers in Taibatu (URR); the youth Aqua-culture fish farmers in Sutukung (LRR); the men farmers in Sanbang (CRR) and Salikene (NBR), as well as the poultry farmers in WCR; the petty traders, and factory and office workers in the KMC and BCC for their efforts made towards developing the country in all dimensions. 
Read Other Articles In Article (Archive)