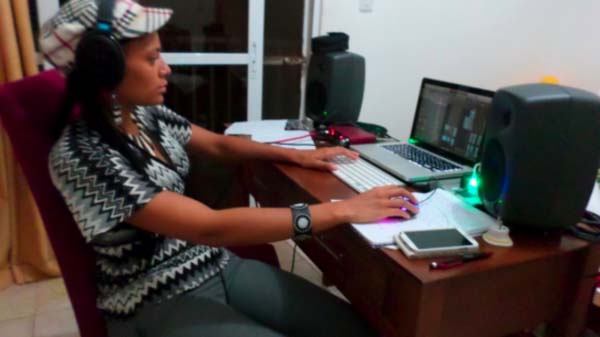 Sona Jobarteh has officially begun writing and working on her highly anticipated new album, expected to be released in October this year.
Drawing on the sounds from the last hit album – Fasiya – the upcoming album will be even more dynamic, featuring the raw acoustic sounds of the instruments that she plays such as the kora, guitar, calabash and bass.
"The new album is going to be an exciting new project drawing on the sounds from the last album, but being a lot more dynamic in arrangement and contrast.
I'm working with traditional instruments, particularly from here in The Gambia, but giving them a new sound and a new edge, whilst still maintaining their culturally-rooted voices.
Also there will be bringing in a few collaborators, so it's going to be really exciting, and more boundaries will be broken in the name of maintaining and preserving of our tradition, Sona Jobarteh noted.
Combining beautiful infectious melodies and rhythms, the forthcoming album is billed not only to satisfy Sona's ever growing fan-base across the world, but showcase again the outstanding musical niche Sona continues to carve in this domain of Manding music.
The kora player is well aware of the urge for this project, but is also sure to give her very best to her fans, whose love and support has been immense.
Read Other Articles In Article (Archive)