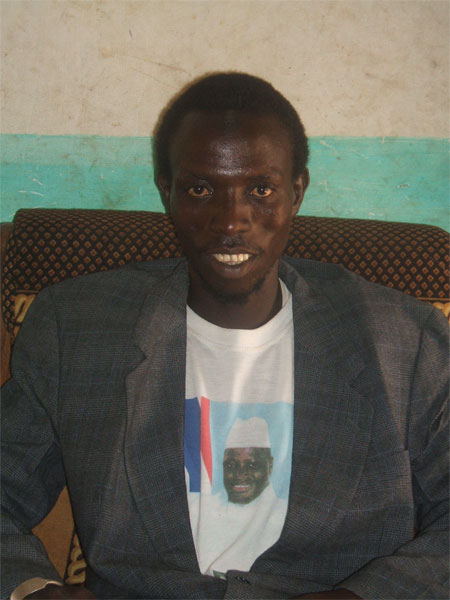 Following the removal of Modou Jarjue, alias Baringho, as Alkalo of Sohm, Kombo East, one Lamin A. Jarjue was appointed as the new Alkalo with effect from 17th April 2008.
Lamin Jarjue, 33, was said to be unanimously chosen by both the elders and youth of the village.
The newly appointed Alkalo is described by many as trustworthy, sociable and loyal.
The sacking of the ex-Alkalo came as a result of his alleged role in several malpractices both in the village and the district during his tenure.
It could be recalled that Baringho was recently arraigned before the Kombo East Disrict Tribunal where he was indicted for allegedly conniving with eight others to carry out several illegal activities in the district. Among his offenses are aiding crime and pretending to be the Forestry Officer responsible from Sohm to Kalagi for the purpose of obtaining money from certain individuals in the district.
Reacting to his new appointment, Lamin A. Jarjue expressed total surprise over his appointment. He however assured that he would endeavour to work to the expectation of the villagers who have reposed confidence in him.
When contacted the Chief of the District, Alagie Basiru, revealed that the new Alkalo was selected by the entire villagers. Commenting on the issue regarding the sacked Alkalo, the Chief said:"I will not tolerate any behaviour that will be detrimental to the people of the district." He stressed that he would never spare anybody found wanting at any given time.
Read Other Articles In Article (Archive)