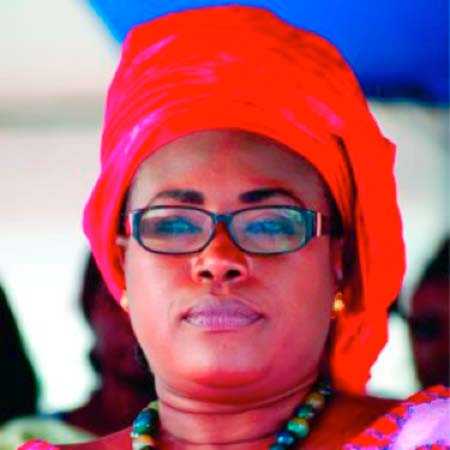 Former Petroleum Minister Sira Wally Ndow-Njie, charged with nine other GNPC officials with Economic Crime, yesterday filed another bail application before the vacation judge, Justice Ogar Edward Eneji, at the Banjul High Court.

When the case was called, Lawyer Mary A. Samba and Y.H. Cox holding briefs for senior counsel I.D. Drammeh appeared for Sira Wally Ndow-Njie. State counsel A. Mendy and A. Yakubu announced their representation for the state.
At this juncture, defence lawyer Samba informed the court that they had filed originating summons before the court dated 1 August 2016, and that the case was set for hearing and with the permission of the court they would like to proceed.
However, state counsel A. Mendy argued that they were served with the originating summons in the morning in court, and requested for 48 hours to reply to the content of the originating summons.
"My client has been in Mile 2 Central Prisons for 44 days now. She has a serious medical condition and is urgent; that is why we filed the bail application since 1 August 2016. I would like to urge the court for a speedy hearing. She was charged with others who were granted bail, and we are anxious that the case be heard," counsel Samba said.
Responding, state counsel Mendy said, "we were served this morning and, as such, we cannot reply to it today", insisting that they needed 48 hours to reply.
At this juncture, Justice Eneji adjourned the case until 11 August 2016 at 12 noon, for hearing of the bail application.
It would be recalled that Justice O. Ottaba of the Special Criminal Court, on 1 August 2016, denied Sira Wally Ndow, Nuha Touray and Momodou O.S. Badjie bail on the grounds that the application "lacks merit".
However, Justice O. Ottaba granted bail to seven officials of GNPC who are jointly charged with Sira Wally Ndow-Njie, after the state said they did not intend to oppose their bail application.
Those granted bail were Edrissa Mass Jobe, former Solicitor General Cherno Marena, former Petroleum Permanent Secretary Muntaga Momodou Sallah, Louie Moses Mendy, Seedy Kanyi, former Petroleum Permanent Secretary Fafa Sanyang, and Momodou Taal.
Read Other Articles In Article (Archive)