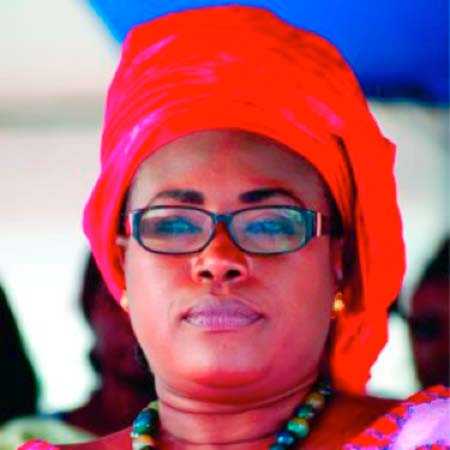 The Banjul High Court presided over by Justice Ogar Edward Eneji, a vacation judge, yesterday adjourned the bail application of Sira Wally Ndow-Njie, Momodou O.S. Badjie and Nuha Touray, for adoption of briefs.

DPP S.H. Barkun appeared for the respondent alongside M.B. Abubacarr and A. Yakubu.
The applicants were represented by counsel M.A. Samba, Y.H. Cox, L.S. Camara and L. Farage.
Counsel L.S. Camara, M.A. Samba, and L. Farage then informed the court that they had received the respondent's affidavit in opposition in the morning, and they intended to reply.
They also informed the court they would file their briefs of arguments, and serve the respondent on that very day.
DPP Barkun also asked for 48 hours to file the respondent's brief of argument.
The trial judge ordered the applicants to file their brief of arguments on or before Tuesday, and serve the respondent.
The respondent was also ordered to file their briefs after service on or before Thursday, and serve the applicants.
The case was then adjourned until 22 August 2016, at 12 pm and 1 pm.
Meanwhile, counsel M.A. Samba said that with the aggravated illness of her client, Sira Wally Ndow-Njie, she would ask for her to be observed and monitored to "be given special medical attention" during this period.
The DPP said the state was not objecting for the applicant to be observed by an individual or a team of doctors in and outside the prison, provided that it is within the range of the prison rules and regulations.
The prison escort, Kalipha Bojang, was called upon and he told the court they have medical facilities at the prison where they refer cases to, and sometimes send other cases to the Edward Francis Small Teaching Hospital.
The trial judge told him that since "the health condition of the applicant is an aggravated one" they should not let her complain; instead they should be monitoring and checking on her routinely.
He, therefore, ordered the prison authorities to be checking and monitoring the applicant's health condition periodically.
It would be recalled that Justice O. Ottaba of the Special Criminal Court on 1 August 2016 denied Sira Wally Ndow, Nuha Touray and Momodou O.S. Badjie bail on the grounds that the application "lacks merit".
However, Justice O. Ottaba granted bail to seven officials of GNPC who were jointly charged with Sira Wally Ndow-Njie, after the state said they did not intend to oppose their bail application.
Those granted bail were Edrissa Mass Jobe, former Solicitor General Cherno Marena, former Petroleum Permanent Secretary Muntanga Momodou Sallah, Louie Moses Mendy, Seedy Kanyi, former Petroleum Permanent Secretary Fafa Sanyang and Momodou Taal.
Read Other Articles In Article (Archive)