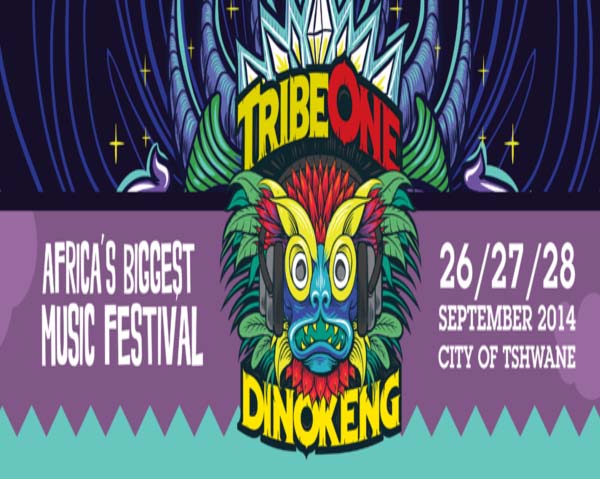 Hip-hop artiste Sir X and the hip-hop group Poetic X are to represent The Gambia in the TribeOne Dinokeng Festival slated for 26 through 28 September 2014 in the City of Tshwane, South Africa.
The TribeOne Dinokeng Festival will be a first of its kind not just for South Africa, but Africa itself.
With a line-up featuring over 150 artistes performing on three main stages; it is already being billed as Africa's biggest festival, according to organizers.
The festival will see the historic diamond-mining town of Cullinan, in the City of Tshwane in South Africa being taken over for the first musical journey of its kind on African shores.International, African and local South African artistes will perform for an expected crowd of over 100,000.
Sir X and the Poetic X will join South African singers Karen Zoid, Tailor, Desmond & the Tutus, Shortstraw, Kwesta, Samuel Miller, Rouge, The Dollfins, David & Goliath, Veranda Panda, New Academics, Lacey May, Beatenberg, Gang of Instrumentals, MXO & The Peppercorns, Royal K, Beat Army, Ricardo da Costa, Mark Stent, Lady Lea, Tommy D, Roger de Lux, House Hold Funk, and Kyle Watson.
And also Keko and Naava Grey of Uganda, Slap Dee, Winky D and Zone Fam of Zambia, Daara J from Senegal, Stanley of Gabon, Redsan, Nameless, Xtatic and Jaguar from Kenya, Alikiba of Tanzania, Music Award winning stars Gazza, Erna Chimu, Elvis se Seun from Namibia, Ba'ponga of Gabon and Hope from Burundi. Jandre Louw, CEO of TribeOne Festivals and ROCKSTAR4000, said the festival is an historic moment for Africa and the world… as Africa's first mega music festival introduction to the global stage of major multi-day festivals. Louw said music tribes from all over planet earth will come together every year as One Tribe, at the TribeOne Dinokeng multi-day mega music festival in the City of Tshwane.
Four-time Grammy Award winning global megastars and the first of the TribeOne Dinokeng headline acts, Macklemore and Ryan Lewis from the USA, are expected to perform at the event. Macklemore and Lewis's single "Thrift Shop" reached number 1 on the U.S. Billboard Hot 100 chart in 2013.
Sean Watson, Sony Music Entertainment Africa's Managing Director, said: "It's an exciting moment for us. The first talent announcement is the launch of a unique event that no music lover should miss out on."This much incredible talent over three glorious spring days in the most glorious African setting is more than worth leaving home for. It's epic." Meanwhile, Tshwane City Manager Jason Ngobeni says, "Tshwane is a 'Smart City' – a leader in education, research and technology, electronics and information technology as well as defence design and construction so the City's involvement in the project was a natural alignment.
"In our country's 20th year of democracy, we are excited about the developments and possibilities that TribeOne Dinokeng presents as a long-term project. The capital city is proud to be hosting this three-day music bonanza in Dinokeng, outside Cullinan."
Read Other Articles In Article (Archive)