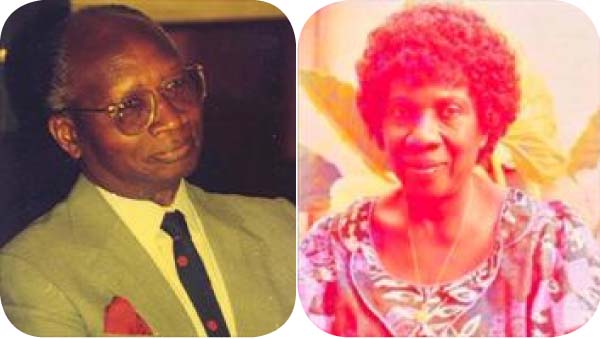 Lawyer Ousainou Darboe has said May 16th, the birthday of Sir Dawda Jawara, in any year is significant in the life of the country.Reacting to the news that Sir Dawda turned 90 on May 16, Darboe said, particularly since the founding of the People's Progressive Party (PPP) May 16 became "a very significant day, because that is the birthday of it is leader; the person who saw The Gambia into independence and, finally acceding to republican status."
Speaking to The Point recently, Darboe noted that "Africans and Gambians, in particular, do not pay or acknowledge achievements of individuals until when they are dead; and then we eulogize them."
"We believe that on a day like this, 16 May, one should acknowledge the great contributions that Sir Dawda, the first president of The Gambia, has made in this country.
"Whatever is achieved post his era as president; it's all founded on the solid foundations that he has built; solid foundations for economic take-off; for infrastructural development; for social amenities; and solid foundations for respect for rule of law and democracy," he added.
"I dare say that he is a rare gift to The Gambia and, indeed, a rare gift to Africa. He had been personally engaged in a crusade to ensure that Gambians and Africans, in general, enjoy maximum protection of law. And this is evident in the Banjul Charter otherwise called the African Charter on human and peoples' rights. The location of the African Centre for democracy and human rights studies in The Gambia is further evidence of this, as well as the African Commission on human and peoples' rights," Darboe went on.
"These are no mean achievements; and 16 May each year should afford Gambians an opportunity to acknowledge the achievements of the founding father of this country. 16 May should be viewed by all as a day on which the first president of this country was born, and in acknowledging his contributions we should be non partisan – one should not be pigeon-holing people into political groups; we should be talking in unison as Gambians. Just as Americans talk about George Washington and John Kennedy.
"We should also be doing the same thing for Sir Dawda Jawara. In fact, I hope on 16 of May next year, the old man will be around with us; I hope we will see a symposium organized to celebrate the life and achievements of Sir Dawda," he continued.
"I wish, on behalf of the United Democratic Party (UDP), and on behalf of my family and my own behalf, to wish him long life, good health and that he is still useful and that his knowledge and experience will be put at the services not only of The Gambia, but of Africa," Ousainou Darboe prayed. 
Darboe in the same interview also paid tribute to the late Louise Antoinette Njie.
"This is the irony of life. In this very month when we celebrate Dawda's 90th birthday, we also mourn Mrs Loiuse Njie, his sister-in-law. We would have loved to wish Mrs Njie another birthday celebration; but God has decreed that in this month of May we will part company with her for eternity.
"I had contacts with Mrs Njie when I was president of the Gambia Wrestling Federation, GWF, and she was minister of Education, Youth and Sports."
He said wrestling was in a state of disarray in the country, when he was elected as president of the GWF. "I enlisted her support, and she was forthcoming; she gave me all the support."
As Sports minister, she supported the idea to rotate wrestling between Banjul and the Kombos  - in the Serrekunda area and Brikama.
"We laid down the rule that from then on wrestling would be organized on a rotational basis, and any arena owner who violated those rules would be suspended.  We got Mrs Njie's support, and it became a rule that nobody dared to violate."
The GWF under Darboe also addressed the issue of wrestlers who got injured received no compensation or not receiving the proper treatment.
"We insisted that the promoters and arena owners must pay for "combats" He said all these ensured that wrestling started getting the respect it deserved; fans became more enthusiastic, knowing they now received good entertainment for their money, and wrestlers themselves were benefitting a lot."
He said the level at which he found wrestling in the country, when he took over as president of the GWF, and where he left it, could not have been done "without the support of Mrs. Louise Njie."
"The wrestling fraternity owes a lot to her, and her demise is a loss to the nation", Darboe declared.
Read Other Articles In Article (Archive)