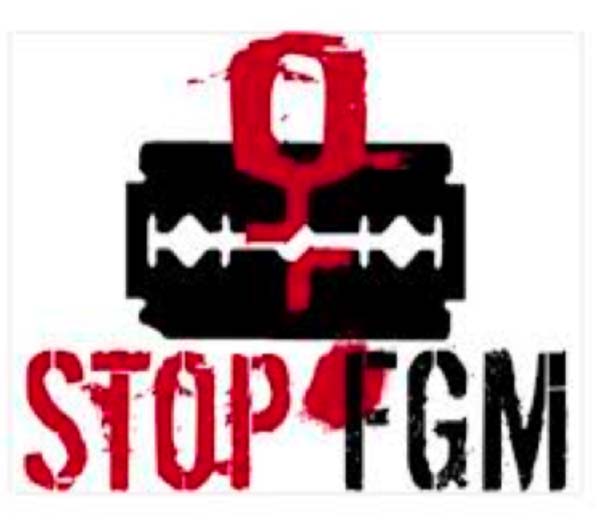 Zero Tolerance Day to FGM was, indeed, a great day in The Gambia as it was elsewhere around the world, with activists and journalists, including UNFPA and UNICEF, embarking on programmes geared towards zeroing FGM in The Gambia in a generation.

It was, no doubt, a day worth celebrating, but it was also the day when survivors recalled having gone through the knife once in their lifetime.
As a survivor myself, I can recall the face of my cutter and imagine the struggles I did as a child trying to free myself from my captors, who pinned me down to the floor and cut me without giving me the chance to decide whether or not I wanted to be cut.
Every survivor out there has a story to tell, depending on the type of FGM the individual went through. FGM, even if it is erased totally in The Gambia, this will not mean that it is totally erased in the lives of survivors, because for those survivors out there who have been subjected to the sealing method, every day spent is a day filled with emotional pain and suffering that they will endure for the rest of their lives.
They are not as lucky as some of us who were not sealed, thereby making us go through the blade once; but for them they have seen worst than just passing through the blade twice in a more horrifying way ever.
Every day and every time that they are intimate with their husbands, it is mixed with pain and endless nightmares. They only heard about how a marriage can be joyful from some women, but to them a happy marriage is a dream that they are looking forward to achieve.
When other women are busy embracing their husbands at night, they are looking for ways to distance themselves from their men. Some of them were sent packing out of their marriage, while some of them live their lives hating men and swore never to have anything to do with men.
They are crying for help, because their dreams of having a happy marriage life with their husbands have shattered, and the society that subjected to them to the sealing method, with the belief that they are trying to protect them from having sex out of wedlock, have done more harm than good. These women are falling apart, and are crying out loud for help.
What gain do we as a society acquire from tampering with the genitals of women and making certain sex organs to stop functioning normally, thereby creating more injury for this woman who is trying to be intimate with her husband?
You called them names when they refuse to sleep with their husbands, without realizing that they are experiencing pain as a result of clearing their sex organs with your blade.
Every day in my neighbourhood, I will wake up to the news of a lady who is taken back to these old women to be unsealed again. Do we realized that we are neglecting the health facilities which can take care of these girls, and help unsealed them medically in a proper way and manner; and that will not add to the harm done to them by that old woman who cut them many years ago, and has probably lost her eye sight.
A young lady who was subjected to the traditional way of unsealing told me, "are we not part of the FGM law. Can't the law protect us from being subjected to the blade for the second time all in the name of them unsealing us, and they forced us to sleep with our husbands that very day and moment? And when are we going to have a say over our sexuality and matters relating to it?"
She described the pain as one that is even more painful than adding real salt to a fresh wound.
She is right, and I certainly hope that the government and partners will step in soon and embark on a massive campaign to let the people, especially our mothers who are the ones that have knowledge that these girls were sealed, to make sure that they take their daughters to hospitals to be unsealed before they even get married.
The worry is that when they do not get intimate with their men, immediately after unsealing them, their virginity will disappear should be put behind us. Nothing else should matter when a woman's life is in danger. After all, why is that only a woman has to show proof of virginity and not men?
It is time for an aggressive campaign from all stakeholders to focus on the sealing method, and rescue thousands of girls who are sealed, after being cut, to be unsealed medically.
Some circumcisers who are yet to drop the knife and are at the forefront of unsealing girls, when they are being taken away for marriage, are making some financial gains out of it.
One such circumciser, we heard, is being paid D100 per girl with some adornments that comes with it. To her, she is just undoing what she did many years, which according her is different from cutting.
I do not blame her for being ignorant of the law and translating it in a way that favours her judgment, since most of these laws passed are in English and little or nothing is being done to educate the grassroots people on them based on their native language.
The FGM law should be able to address the sealing method-related problems in a way and manner that will ensures that the blade is never used at all locally or traditionally. It should also make sure and give rights to only medical practitioners to undo the sealing of girls.
We also called on men to stand by their wives in this difficult time, and never succumb to sleeping with their wife on the very night they are unsealed when the wound is still fresh and bleeding.
Men should know that every woman prays for her first nuptial night with her man to be memorable, and not one that is characterized by endless pain. A wife should be seen to be her husband's best friend; her pain becomes his pain.
To each and every girl out there who is sealed, know that it is in your best interest to go to the nearest health facility and be unsealed, so that your wedding night will not turn into a nightmare for you.
Read Other Articles In Article (Archive)