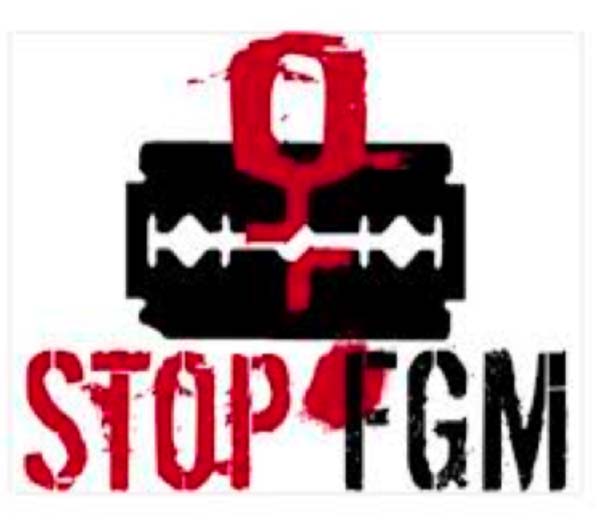 When will an FGM bill find its way to the National Assembly? It is a question many have asked, the young, old, children, boys, girls, activists, and NGOs. Yet there is no concrete answer given as to when there will be an FGM bill making its way to the National Assembly, wining the hearts and minds of our parliamentarians and a little debate that will lead to an enactment of a law banning the practice.
It has been a long race for those in the FGM campaign asking for a ban, abolishment, dropping of the knife and enactment of a specific law banning the practice in the country.
I have seen long races start and end, but it seems FGM is the only race in the world that attracts many athletes, competitors. Yet still no one has won the trophy which is called "banned", "eradicate" or "abolished" particularly in The Gambia.
What is the driving force behind it? Why is it so hard for FGM to be banned in The Gambia? Why are our law-makers shying away from the issue of FGM? Is it because the parliament is dominated by men?
Some say it is political, as no political leader in the Gambia trying to look for votes from the electorate will talk of banning the practice.
Some also say it is religion, and no matter how daring or cunning an individual is, he or she dares not to question what is said to be a religious belief.
Others said it is culture; culture they say is what gives an identity to an individual. Therefore, people have no intention to fight what they believe in and value more than life itself.
If all this is so, are these the obstacles that prevent an FGM bill from make its way to the National Assembly for enactment.
Yesterday was the celebration of the United Nation's Day in The Gambia held at the Kairaba Beach Hotel. FGM as a global problem is seen to dominate the entire speech of the UN System resident coordinator Ms Ade Mamonyane Lekoetje.
Ade Mamonyane Lekoetje spoke of the need to legislate laws against child marriage and FGM in The Gambia.
Have you ever wondered why FGM has attracted global attention? Did we as a nation try to find out why the activists and the young people are calling for a ban on FGM?
For an FGM bill to make its way to the National Assembly; for it to win the hearts and minds of our parliamentarians, there are certain things that needed to be considered.
First a survivor said to me: "I grew up without my clitoris. As I was growing up, I used to examine myself with the children I play with, most of whom belong to another tribe. But I observed that there is something in their genitalia that is missing in me.
"So I grew up asking myself why that is so. But then as I grew up into a lady, I then started to know that what is missing in me is called the clitoris, and that I was born with it, like the other children, but mine was cut when I was a baby so I cannot even remember what happened."
Another survivor told me: "I was born in a Mandinka society, and even though I was Wolof and my people don't practice FGM I had to do it to be free from the hurtful and painful words from my friends, who went through it.
"I was called names like 'solima', 'koolongbalooo' and the words as I came to know their meaning hurt me a lot. One day I heard that a particular circumciser, who is not far from me, was circumcising a huge number of girls. I went there to join so that I will not be called 'solima' again, and it worked."
An adult survivor told me that, in those days, an uncircumcised woman will have to hide her status. She told me that if a compound you are married in knows that you are what they called "solima", it can even cost your marriage, your dignity as a woman and even where women gather to talk about social issues. You as an uncircumcized woman will remain seated and you will not be allowed to talk because you are "solima".
According to the stories of these survivors, one can agree that indeed most of the survivors of FGM were cut before the age of 5 years. That is why most of them thought that they were born without a clitoris, while some of them did not even remember how they were cut, who cut them and what instruments were used to cut them.
At that age, who made the decisions for the children to be taken away to be cut? What ingredients were used to treat the wounds? Are those ingredients approved by the World Health Organization? Did the circumcizers used one blade per child?
A world where 55 per cent of girls get circumcized before the age of 5 years can be seen as a brutal world, where the rights of girls and women are violated without a law put in place to bring the perpetrators of that injustice and inhumane treatment to justice.
A survivor said to me: "Why is it that it is so hard for an FGM bill to make its way to the National Assembly, talkless of it being debated, when girls are being cut and continue to be cut on a daily basis.
"If they need prove, we can undress for them, we can tell them what we went through in the hands of those circumcizers who did not even learn the basics of first-aid.
"They cut us, take tomato paste with other concortions and attach it to the wound; that is inhuman; that is torture to the higghest degree, and the world and our nations are only talking with no action; it is heart-breaking. When will they enact a law banning FGM in The Gambia?"
Hearing them speak to you, there eyes will tell you that they have seen what a survivor of genocide has not seen. Their voice trembles with fear and they all speak a commonlanguage: "We need a law banning FGM in The Gambia!"
As the UN adopts the Sustainable Development Goals, we dream of a world free from Harmful Traditional Practices including the banning of FGM and child marriage by 2030.
Women and girls deserved a better world, that shifts from talking to action oriented activities against violence, and hope that an FGM bill will make its way to the National Assembly of The Gambia, sooner rather than later, for the sake of the girl-child. 
Read Other Articles In Article (Archive)