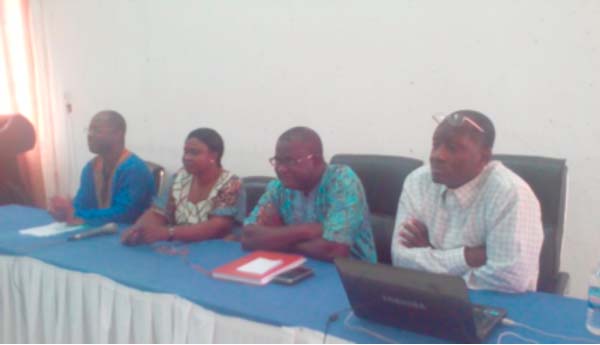 Training of Civil Society Organizations (CSO's) on budget literacy and expenditure tracking is currently underway at TANGO Conference Hall in Kanifing.

The training, which runs from 10 to 12 May 2017, was organised by the Child Protection Alliance (CPA) through the European Union Child Rights funded-project in LRR, CRR and URR.
It was attended by CSOs across the country from various child rights-led organisations.
In his remarks at the training, Njundu Drammeh, CPA National Coordinator, said it was a very important training.
He said when they traced back about 26 years ago, the Gambia ratified the convention on the rights of the child in 1990, and in 2000 it ratified the African Charter on the rights and welfare of the child and in 2005 it domesticated the International Legal Instrument and gave the children of The Gambia the Children's Act 2005.
He said the issues to be discussed in during the seminar would centre on children and their rights.
Mr Drammeh added that because they are talking about nearly half the population of the country they also know the importance of budgets for the fulfillment of the rights of children.
Drammeh further said looking at the local Government Act 2002 one would realise that the local government itself has very important role to play regarding education, birth registration, recreation, and youth facilities and these things could not come about when resources are not there.
The budget measures Government commitment to the fulfillment of children's rights, which makes the training very important.
This could not happen if they do not understand how the budget works and its cycle.
He said the whole exercise was within what they called 'child-friendly budgeting'.
"It is not a separate budget for children but is about understanding the budget and how much of those resources allocated to the department of social welfare or the Ministry of Basic and Secondary Education, for instance, goes into children issues."
When they are literate about the budget and how it works they would be able to influence the budget, he said.
According to Mr Drammeh, they could only influence the budget if they know the cycle, for instance at what point they should intervene to make sure that adequate budget is catered for the welfare and wellbeing of children and once they know that they would be able to track that.
Abdoulie Faye, Project officer at CPA for the EU Child Rights project, said the training was for CSOs on Budget literacy and expenditure tracking organised by the Child Protection Alliance.
He said empowering child focus organizations to promote children's rights in three regions is a project funded by the European Union and Actionaid being implemented by CPA and FAWEGAM, mainly targeting LRR, CRR and URR.
"The project is currently engaging different stakeholders from community to national levels in a bid to enhancing the protection of children at school and at community levels as well as empowering children to understand their rights and responsibilities and participate in decision-making at all levels."
"We all know that budget allocations and spending in relation to children are effective indicators of political will and commitment of the Government and should be regularly monitored."
He said the abilities and confidence of CSOs to advance the rights of children could be greatly enhanced if they also have requisite capacity to undertake start budget analysis and expenditure tracking to facilitate their advocacy and influence policies and programmes in the best interest of children.
"I hope the knowledge gain from the training will impact positively in the lives of our dear children," he said.
Tabou Correa, Project Coordinator; said budget literacy and expenditure tracking is for each and every one of them because they need to be trained to know where they could go to get certain services done.
She said the most important thing was for the children to be catered for when budgeting is being done.
She added that civil society organizations are supposed to know these things in the country.
Children are left out most of the time, which was why they came together with project proposals to be able to tackle these issues, she added.
She said their responsibility was to participate and also look for ways and means of putting duty bearers to task.
It was not easy but through networking, communication, and interactions they could do it, she said.
She said at the end of the training they should be able to come up with plans that would help them to ensure that what they are aiming at was achieved.
Read Other Articles In Article (Archive)