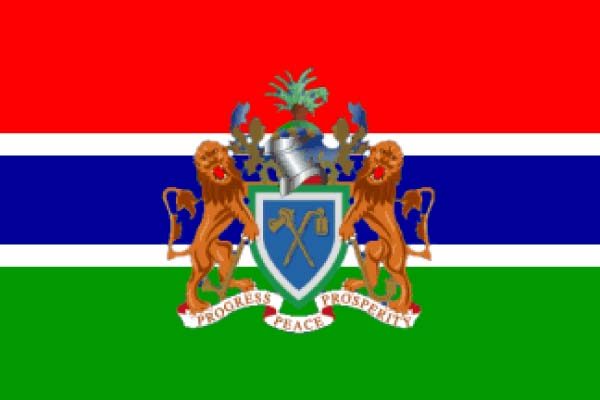 Tick Tock! Tick Tock! When I hear the sound of the clock and how slow or fast it is ticking , it reminds me that soon it will be January 19, a day when the president-elect should be sworn in to lead the Smiling Coast of Africa, The Gambia, my homeland, our homeland.

Indeed, the clock is ticking nonstop and we have barely 14 days left, for each and every Gambian and non-Gambians alike residing in the country, to know their fate in the current political impasse gripping the nation.
Will there be a peaceful transfer of power from the incumbent to the president-elect?
The clock is ticking fast, and women of this country sleep and wake up with different stories each day, as some people, if not all, in the country have taken up the role of an Information minister.
It is 2017, another year that should be welcomed with smiles and happiness from every Gambian, like we always do, but sadly this time it is a different story.
Some Gambians do not even want January to come soon, because we have political leaders in this country who cannot or do not want to play a peaceful political game.
Thus D-Day is almost here, and there is nothing positive that can assure Gambians that there will be a peaceful transfer of power from the incumbent to the president-elect; instead, all we could see and hear is the two leaders firing statements at each other at every given opportunity.
A vague New Year's message from each side, that cannot even tackle the problems the nation is encountering as a result of their political fight.
Can someone please bring to their attention the sufferings of women and children? Can someone please tell them that our markets are becoming lonely every day?
Are they not aware that sons and daughters of this soil, who campaigned and voted for them, are fleeing the country? Are they not aware that as they continue to fight, we as a nation are losing money? If all of us flee the country, who will you rule?
Businesses are closing down; investors are running for their lives! People, particularly women, no longer get the quantity of foodstuff or commodities they need to sell at the markets.
This beautiful country is falling apart, and still they cannot even sit on a negotiating table and iron out their differences in the best interest of the Gambians.
The nation is weeping for peace so that lives and livelihoods can be protected. So I took a walk at the gardens were women are trying to clear the land for yet another gardening season, to seek their views and what they think of the political impasse.
That atmosphere then used to be peaceful, friendly and fun, but it is sad that fear has now taken over and even a slight movement in the bushes will make everyone will run for their lives.
Na Binta, one of the women gardeners, told me that now women at the garden are divided because of their political differences, and they hardly talk to each other or even come together in a gathering, because no one knows who to trust.
She told me that "we hear different news from different people, and the more horrifying stories we get, the more frightened we are to an extent of wanting to flee the country with our children.
"But then also if I want to run away with my children, my mind will not be at ease because I still have my other family members here.
"My daughter, if Jammeh don't want to step down, maybe there is something that he wants that can bring peace. So I called on president- elect Barrow to engage Jammeh in a dialogue so that they can all find a peaceful solution, before the day in question.
"We are frightened and sleeping and waking up every day with fear of losing people you love; which is more painful than death itself, and this is our lives now as Gambian women."
Indeed, living in fear has now become a part of our lives. The fear that there will be military intervention in the country, come January 18 when the incumbent's reign expires and he refuses to step aside and allow a peaceful transfer of power to the president-elect.
At the Brikama Market, a vendor told me that "whenever I wake up in the morning and look at the innocent faces of my children, my face will be covered in tears."
"They are our children, the nation's children and we owe it to them to give them an environment where they will grow in peace. So on behalf of my children and other children, we asked the incumbent and the president-elect to put children first in any political decisions they are to make, come January 19."
Looking at her face and those eyes that glistened with tears, and may not have been properly closed for many nights, I can only imagine the suffering she is going through as a mother.
All that a mother wants and wishes for is for her child to grow up into a responsible adult like her, and be productive in a peaceful environment; but I can tell from her choking voice that she has lost hope of a peaceful Gambia due to the rumours that ravage the country like a bushfire.
My Dear President Jammeh, we all know the fact that you said you believe in pan Africanism, preached peace throughout your 22years of leadership; but what is not deniable is the fact that you are a father to two lovely children and, as a father, you must have an emotional attachment that you and your children share, just like these mothers who are appealing to you.
So as January 19 approaches, we hope that before the clock stops ticking, you will sit on your favourite spot on GRTS TV and accept the will of God, the voice of Gambians, and as well extend your fatherly love to the nation's children and allow a peaceful transfer of power to your successor.
In your 22 years of leadership, we have witnessed situations where you showed your firm stance, to fight against anyone or anything that would bring tears on the faces of Gambian women; and now they are crying because of your decision of staying in power after losing the election.
We hope you will wipe their tears by reversing your decision. The peace you have been preaching for the country to maintain is now in your hands to determine.
To president-elect Barrow and your team, we hope you are trying very hard to explore all possibilities to make sure that peace reigns, come the D-Day.
You are a father and a husband to two beautiful women, and I believe you have families across the country and, in case of violence, if you are safe, you may not be able to guarantee their safety.
So instead of you and the incumbent firing each other with statements, we hope you sit on a negotiating table, hear each other out, forget about your personal gains and work together for a peaceful transfer of power.
Remember, put women and children first as the most vulnerable groups in any nation where there is violent conflict.
Note: to all readers of SHE-SHE-SHE column, if you venture into issues of women's advancement and empowerment across all sectors, and you want it publish in this column, kindly send an email to shesheshecolumn@gmail.com or call 2152629. To sponsor the column visit our marketing department at The Point Newspaper.
Read Other Articles In Article (Archive)