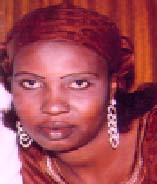 The case of the seven journalists facing seditious charges will resume today at the Banjul High Court before Justice Joseph Wowo, for the state to reply on the objections made by the defence, regarding the charges preferred against the journalists.
Ebrima Sawaneh, Pap Saine, Pa Modou Faal, Sarata Jabbi Dibba, Abubacarr Saidykhan, Sam Sarr and Bai Emil Touray are charged with five counts, ranging from seditious publications, conspiracy to publish seditious publication and criminal defamation.
When the charges were read to the accused persons, the defence objected to all the five counts.
The Director of Public Prosecution, Richard N. Chenge applied for short adjournment to reply to the preliminary objections raised by the defence.
Sam Sarr, who represented himself, associated himself with the issues raised by the defence counsel representing the six accused persons.
He further drew the attention of the court to the Amendment Act of 2005, which imposes a minimum penalty of D50, 000 and a maximum penalty of D250, 000, or both a fine and imprisonment of six months.
Regarding his position on count two and three, he said, the particulars of offences disclosed an offence not known in law.
Antuman Gaye, Lamin S. Camara, Nene Cham Chogan, Coumbeh Gaye and Hajum Gaye represented the accused persons, except for Sam Sarr who is representing himself.
Read Other Articles In Article (Archive)