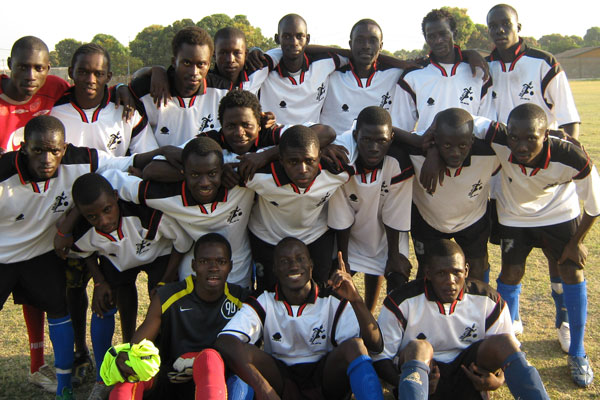 Serrekunda East registered it first victory of the 2009-10 Gambia Football Association (GFA) Second Division League Championship, after thrashing Serrekunda United 2-0 in all Serrekunda derby in the Week Three fixtures, at the Serrekunda East Mini-stadium last Friday.
Ebrima Sowe opened the score line for the Easterners in the 34th minute from a spectacular strike, while Sulayman Sowe sealed the victory for Serrekunda East in the dying minutes of the game.
On the same day, Banjul United defeated Lamin FC by a goal to nil at the Father Gough Sports Complex in Manjai Kunda.
Serrekunda East now collects 4 points from three games, while Serrekunda United also collected 4 points from three encounters.
Banjul United are at 5 points, while Lamin FC collected 2 points.
Week Ten Results
Saturday
GPA                 1-0        Hawks
Real                 1-0        Interior
Bri/United         1-0        Bakau United

Sunday
Gamtel             3- 3       Samger
A/Forces          1-2        Wallidan
Steve Biko        1- 0       Seaview
Week Eleven Fixtures
Saturday 20/03/10
Real Vs Samger
Interior Vs Gamtel
GPA Vs Seaview

Sunday 21/03/10
A/Forces Vs Hawks
Wallidan Vs Bakau United
Bri/United Vs Steve Biko
Read Other Articles In Article (Archive)