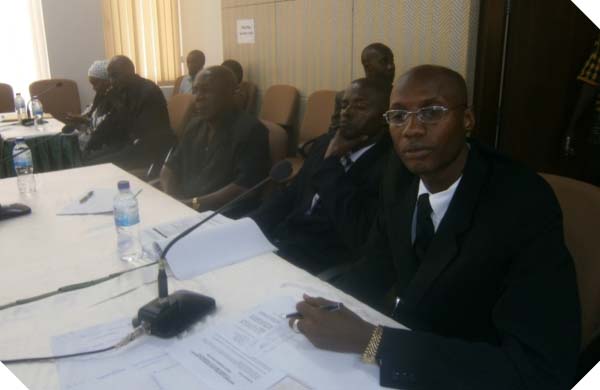 Senior judicial officials Monday appeared for the second time before the PAC/PEC of the National Assembly to answer to questions regarding the finding in the Auditor General's report about the mismanagement of public funds in the judiciary.
According to Buba Jawo, Master of the High Court, all the missing monies happened before he took office.
He said some of the people in the offices concerned absconded with monies, whilst some were non-Gambians.
Hon. FabakaryTombong Jatta, member for Serrekunda East and Majority Leader, said judicial officials were people relied upon and it is of serious concern if such mismanagement should take place in their offices.
They would do everything necessary to make sure that public funds are protected, he said.
"We expect the best from the judiciary because we send our criminals to the judiciary for justice to take place, but if such mismanagement is taking place there then it would be very serious," he added.
Hon. Abdoulie Saine, member for Banjul South, said the officials concerned should make things clear.
"They should open up because they know all these things," he said.
After the long discussion, the PAC/PEC session concluded that many things are still unclear from the judicial officials, hence they asked the Auditor General to do more findings and come back to them, although the report was adopted PAC/PEC.
Majority leader Fabakary Tombong Jatta thanked the judicial officials for their response, adding that they were only trying to ensure that "public funds are protected" and those who mismanage such funds "are held accountable".
"There are people whose intention is to use public funds for their own personal interest," he added.
Read Other Articles In Article (Archive)