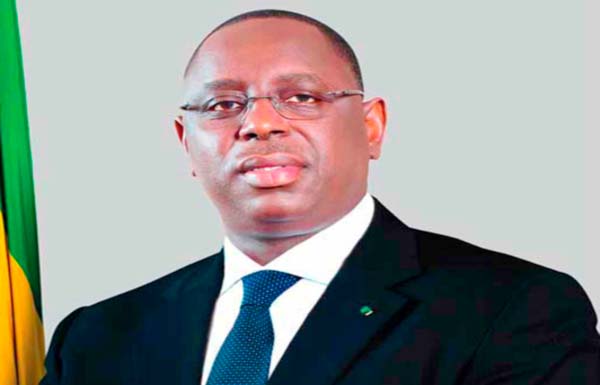 The Constitutional Court of Senegal has rejected the petitions of opposition parties against the results of the parliamentary elections held on 30 July 2017.

In a ruling delivered on Monday, 14 August 2017, the Court also validated the election results as follows: the Coalition, Benno has a landslide victory with 125 seats out of the 165 seats that were contested. The 125 seats include 12 seats for the Senegalese Diaspora. The full name of the ruling party led by President Macky Sall is: Benno Bok Yakar, which means "United to be optimistic".
In second place is Wattu Senegal of former President Abdoulaye Wade with 19 seats, including 3 for the Diaspora.
Third is MankooTaxawu Senegal of Mayor Khalifa Sall with 7 seats.
A surprise win is PUR in fourth place with 3 seats, followed in fifth position by Kaddu Askanwi of Abdoulaye Balde with 2 seats.
Based on Senegal's electoral system of "first past the post" nine lists of candidates have won one seat each. They are: Mankoo Yessal of Modou Diagne Fada, Saxal Liguey of Aida Mbodj, PVD of Sering Kara Mbacke, Bunt Bi of Theodore Cherif Monteye, CPJE of Demba Diop Sy, LDP of Ibbrahima Nguete, Avenir of Aissata Tall Sall, Pole Alternative of Cheikh Tidiane Gadio and Ndawi Askan of Ousmane Sonko. The new Parliament will be inaugurated in September.
With a list of 47 coalition members at district and national levels, the electoral system of Senegal may appear complex and complicated.
It is therefore essential to note that Senegal's National Assembly is unicameral and its members are elected by universal suffrage. There is a policy of parity between men and women.
The elections are based on a majority system in the country's 45 districts, in which the winner takes all, which happens to be the ruling party that has captured 42 districts.
The largest districts elect 7 members, while smaller ones elect a single member. For example, Dakar elects 7 members while smaller areas like Fatick, Kanel, Matam and Linguere can only elect 2 members each.
The main criterion is demographic; the greater the population, the bigger the number of representatives.
As for the majority system, the list of candidates that obtain the most votes in a district gets all the seats allocated.
For the voting system, a national quota is determined by dividing the number of valid ballots cast by the number of seats to be filled. Based on the total number of ballots cast, candidates are elected from the relevant lists in proportion to the number of quotas filled.
Read Other Articles In Article (Archive)