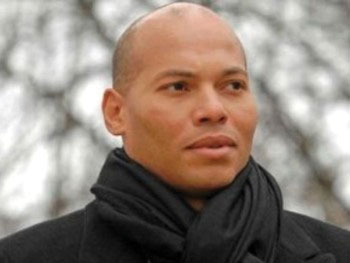 A press review by APA put into perspective press coverage of the visit by the junior Wade to the investigation section of the country's military police located in the populous Dakar suburb of Colobane, where he will be grilled for the third time in a month over the source of his allegedly ill-gotten wealth.
The newspaper l'Observateur inquires into Karim's supposedly illicit enrichment, and displays a screaming headline thus: "Karim: All-or-Nothing Thursday!"
The newspaper sums up the agenda of the face-to-face meeting between Karim Wade and investigators as the case of a private jet at his disposal during his time as a top official in his father's government, his real estate, the properties bequeathed to his three daughters and the identities of his suspected frontmen.
The daily paper Direct-Info refers to what it calls the clampdown against illegal enrichment, its front page emblazoned with the headline "A Thursday full of dangers for Karim Wade."
According to the paper, Karim who will be questioned again for the third time on Thursday could be remanded in custody the same day.
While he has been struggling to convince the judges about the lawful source of his wealth, the case could be referred to the special prosecutor, who has the formidable power to deprive him of his freedom," the paper writes.
This is a conclusion which seems to corroborate the analysis made by the newspaper Libération, which reports that the government has unleashed its lawyers, William Bourdon, Simon Ndiaye, and Moussa Felix Sow, hot on the heels of suspected looters of the public treasury. It goes with a simple headline: "Fear for Karim & Co."
"Summoned again today, is Karim Knocked Out?" is how the daily paper Rewmi Quotidien opens up its coverage of the Karim Wade saga, quoting two of his close aides blaming the former minister in his father's regime.
According to another paper, Le Quotidien, investigators are also probing the ownership of two buildings in downtown Dakar reportedly belonging to Karim and his network of protégés with Bibo Bourgi, a wealthy Senegalese businessman of Lebanese extraction in the mix. The same newspaper also draws an inventory of "Karim's bogus companies".
Whatever the case, Le Populaire writes the ministry of justice flexes its muscles by declaring that those who have embezzled public monies will have to account for them without exception."
Meanwhile, according to the newspaper l'As, the series of hearings on illegally acquired wealth will lead to nowhere, because the anti-embezzlement court (CREI) is incapable of prosecuting former ministers whose sources of wealth are suspect.
Read Other Articles In Article (Archive)