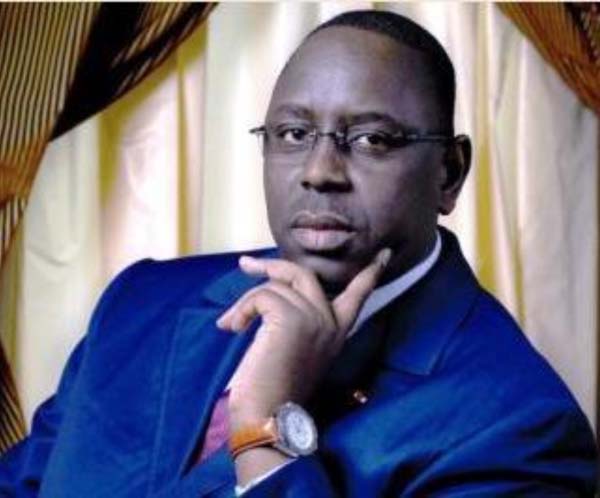 The political barometer in Senegal is getting higher and tenser by the day as the country approaches a crucial referendum scheduled to be held on March 20 on 15 proposals for amendment of the Constitution submitted by President Macky Sall.
It would be recalled that during his campaign for the presidential elections in 2012, President Sall made an undertaking that if elected, he was going to reduce the present seven-year presidential mandate to five years.
Ever since he was elected in 2012, he had been repeating that promise both locally and at international forums.
However, at the beginning of this year, he sought the advice of the Constitutional Council, which is Senegal's highest body for interpretation of the Constitution, for its take on his wish to reduce his mandate.
In its response, the Constitutional Council said while he could reduce the mandate to five years, he could not do so with his current term as he swore to serve seven years and as such, he has no power to change that to five years and that it can only come into effect in the next term after it is approved in a referendum.
That pronouncement by the Constitutional Council caused quite a lot of disappointment amongst some members of the opposition who were apparently anticipating for a shorter mandate and therefore many of them were preparing for elections in 2017.
While the presidential majority, comprising the ruling Alliance Pour la Republique (APR) and its allies like the former ruling Parti Socialiste (PS) and Alliance des Forces de Progres(AFP) of parliamentary Speaker Moustapha Niasse, are all busy campaigning for a 'Yes' vote, a majority of the opposition parties, such as Abdoulaye Wade's Parti Democratique Senegalais (PDS) and Idrissa Seck's Rewmi, together with some civil society groups such as the popular rap group, Y'en a Marre(Enough is Enough), as well as a few dissidents from the ruling Bennoo Bokk Yaakaar (BBY) Coalition, have joined forces in a loose grouping called Niani Bangna, with the sole objective of campaigning for a 'No' vote.
While there is general consensus that most of the proposals are good and can help advance Senegal's democracy, many of President Sall's opponents and other 'No' campaigners are still bent on voting against them, because they are incensed by his failure to see through his campaign promise to shorten his present seven-year mandate to five years.
Even though one of the proposals still calls for the shortening of the presidential mandate to five years, but it only applies to the next term as the Constitutional Council has ruled that President Sall swore to serve for seven years and as such, he cannot change that in his current term.
However, his opponents say that the Constitutional Council's pronouncement was just a mere advice instead of mandatory and as such, he was not bound to follow it.
Therefore, as far as they are concerned, what he did was 'Wakh Wakhet' (going back on his word) which they said was not acceptable and they are bent on teaching him a lesson by voting massively against his proposals.
Some of them have even expressed the fear that if the 'Yes' vote wins, President Sall may do what former President Abdoulaye Wade attempted to do by asking for a third term, relying on the fact that the new amendments take effect from the next term.
However, his supporters have dismissed such fear, insisting instead that the proposals are quite clear on the fact that President Sall can only serve a maximum of two terms, which include his current term.
The 'Yes' campaigners also say that voting against the proposals would mean that if President Sall is re-elected for a second term, then he will serve another seven years instead of the five he had always wished for.
"It is hard to understand why people who are angry with President Sall's failure to reduce his current mandate to five years would now decide to vote against the proposal to reduce it to do so after the next presidential elections," said Moustapha Diakhate, Majority Leader in the National Assembly.
He likened it to over-looking the interest of the nation just because the 'No' vote advocates are opposed to anything proposed by President Sall.
In addition to the proposal to reduce the presidential mandate from the present seven years to five years, renewable only once, there are also the pegging of the age limit for presidential candidates to a maximum of 75 years; the designation of an official opposition leader who would be granted several privileges such as a salary, official cars and other facilities as well as to be regularly consulted by the executive on issues of national concern; attend all state functions, the right for independent candidates to contest all levels of elections; the giving of the Senegalese diaspora the constitutional mandate to elect their own representative in the National Assembly; the requirement that all the more than 260 registered political parties in Senegal to submit audited accounts on an annual basis; the granting of more powers to the National Assembly, including giving the Speaker the power to appoint two of the seven proposed judges of an expanded Constitutional Council, as well as the emphasis on ineligibility for those with double nationality to contest presidential elections, even though it is already stipulated in the Constitution.
However, after so much negative comments regarding one of the proposals to emphasize Senegal being a secular state, with some of President Sall's opponents campaigning amongst the powerful Muslim Brotherhoods that it was merely part of an attempt to legalize homosexuality, he decided to drop it, although it is still quite clearly stipulated in the Constitution that Senegal is a secular Republic.
While in the absence of a scientific opinion poll, it is virtually impossible for anyone to predict the outcome of the referendum, but it is quite obvious to all the players that the stakes are quite high.
In the event that the 'No' wins, then the very credibility of the Macky Sall administration would be so seriously deflated to the extent that he could be rendered a lame duck president for the rest of his term in office.
However, on the other hand, if the 'Yes' wins, then the vocal opposition and their civil society allies would be rendered quite irrelevant for a very long time.
Therefore, it is like a do or die situation for both camps, hence the seriousness that both sides seem to take the referendum.
Voters who will vote 'YES' will use white card, and those who will vote 'NO' will use pink card. There are 5,496,406 registered voters, among them 21,000 security personnel, who voted Saturday 13 and Sunday 14 March 2016.
There are 12,381 polling stations and 6342 constituencies.
Senegal has a population of 14 million inhabitants. Campaign began yesterday Sunday and will end Friday.
Read Other Articles In Article (Archive)