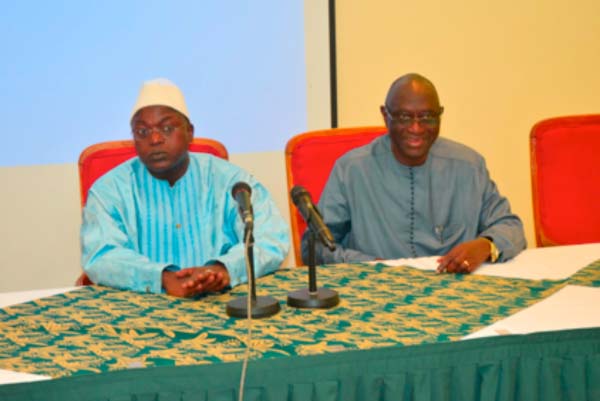 The Gambia and Senegal have signed a bilateral fisheries and aquaculture agreement to strengthen both countries fishing industries.

The agreement was made by the presidents of The Gambia and Senegal during President Barrow's historic visit to Senegal, to strengthen the already existing sisterly ties between the two countries.
The signing ceremony, held at Kairaba Beach Hotel, was attended by the Minister of Fisheries and Water Resources, James Gomez, and the Minister of Fisheries and Maritime of Senegal, Omar Gaye, as well as technical experts from both countries.
They was also agreed that experts from both countries would later meet in Dakar to discuss more on trade and goods moving within the two countries' borders.
The Senegalese minister, Mr Gaye, said the fishing agreement would boost the Gambian fishing industry because, as part of the agreement, every year, five Gambians would be trained at the Dakar School of Maritime.
The Gambian minister, James Gomez, said the Banjul government intends to create youth employment, especially in the fishing industry, through capacity building and job creation.
"The Senegambia relationship will be stronger as we inherited it from history. Job creation will give us the opportunity to sustain our assets, sustain our development, and I urged Senegambian people to work together to develop both countries," he said.
The Senegalese ambassador to The Gambia, Salieu Ndiaye, thanked the presidents of The Gambia and Senegal for signing the bilateral agreement.
Read Other Articles In Article (Archive)