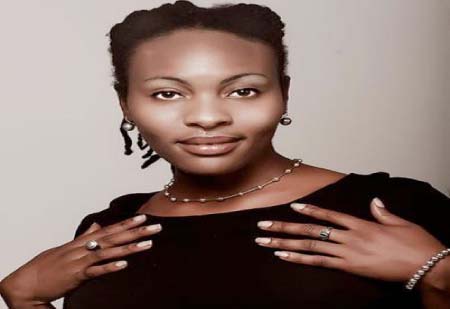 Sen Ghigen Productions turns 20 and Olimatta Taal celebrates 30 years as a youth leader, activist and entrepreneur. A product of parents from The Gambia and Tuskegee, Alabama, she attended Piney Woods Country Life School; a Black boarding school in Mississippi, before joining her mother is Selma, Alabama shortly after. As a movement child, she began actively participating in it as a leader from an early age. In 1990, Olly alongside other youth leaders led a student walk out at West Side Middle School as they joined other students in a sit-in at Selma High School against racial tracking and mis-education in the school system.

This was the youth wing of the organization, Selma Movement against Racial Tracking. She spent many months on the front line for education and was arrested for protesting at City Hall from the age of 13. She received youth leadership training from the 21st Century Youth Leadership Movement and the Southern Association of Black Educators throughout her teenage years. This birthed a continual desire to organize wherever she went.
A few years later, while living in Atlanta she co-founded Ujima Youth Organization and Straight Up at Stone Mountain High School at the same time forming a national umbrella youth organization, the Youth Task Force. Working with the Youth Task Force, she organized, mobilized, and educated youth throughout the country. In 1994, their "Unity In The Community Campaign, Peace In The Streets" against environmental racism garnered national attention gaining media coverage from YSB Magazine, CNN, and other national news agencies. Seventeen at the time, Olly and seven other youth activists were arrested including Ludicris's Manager, Chaka Zulu, Tamu Niilampti, and others. That year she also facilitated her first trip to The Gambia and Senegal for 25 high school students alongside the Student Association For Black Educators led by Dr. Mildren Mclain aka Sis. Bahati.
The same year, she represented the Youth Task Force as a guest on BET'S Teen Summit in a discussion about bridging the gap between the Civil Rights Generation and the Hip-Hop Generation. This led to an interview with Greg Land where Olimatta Taal and co-worker, Kevin Ladaris graced the cover of Creative Loafing during Freaknik/Freedomfest weekend in Atlanta. This placed her on the national stage of leadership within the Black community dealing with young people's issues. With her youth group Ujima, she organized a feed the homeless project at Wooddruff Park with Tupac Shakur who was invited and joined the youth group in feeding the homeless.
During this time, she served as a pioneer in organizing Hip Hop forums in Atlanta with renowned poet Askia Toure bringing entertainers, religious leaders, educators, and activists together around issues in the community. Some of the people she worked with were Goodie Mob, Afeni Shakur, Chaka Zulu, Tony Mercedes, Professor Griff and others. She also served as the personal assistant to Tupac Shakur's mother, Afeni Shakur to help with his Celebration of Life Ceremony after his death. As a result of her youth work she was named Youth Mayor of the Day and spent the day with Mayor Bill Campbell as Mayor for The Day. She also received the key to the City of Atlanta and was given the honor of being the Youth Advisor to Chief of Police Eldrin Bell for his Gang Truce/Stop The Violence Campaign.
Later, she coordinated her second trip to The Gambia in 1997 with a group of Morehouse and Spelman College students, which resulted in an invitation from The President to visit him at the State house where he granted honorary Gambian Citizenship and passports for all the students at the historical meeting. For the past 30 years, Olimatta has organized conferences, workshops, protests, youth leadership development trainings, trips to Africa, youth camps, coalitions, and marches around issues that affect youth and oppressed people; ranging from topics that deal with education, African history and culture, violence prevention, conflict resolution, environmental justice, organizational development, Black Nationalism, Pan Africanism, hip-hop as a tool for liberation and more.
While attending Georgia State University, she began a career as a journalist and publicist. Her work was published in The Caribbean Star Newsmagazine, Rolling Out Magazine, Source Magazine France, The Final Call, Ebony Magazine, and other publications. After graduating with a degree in African Studies, she continued her work as a publicist working with Sizzla Kalonji, Tarrus Riley, Coco Tea, Mbegane Ndour, Kings of Kings Label, GeeJam, D'Angel, BET J's Earth Strong Production, the Selma Voting Rights Museum, The Roots Festival in The Gambia and others.
She worked with the number one radio station for 15 years in Jamaica, Irie Fm as an international correspondent and in the marketing department. She also co-produced and hosted her own music television show, which aired in Atlanta, New York, and Jamaica. Olly has taken over 300 people to Africa since 1994 and in 1999 took former Motown Recording Artist The Boys now The Suns to The Gambia During that trip, The Suns repatriated to The Gambia and began to transform the music industry. The same year she was crowned Miss Summer, Miss Calabash 1st Runner Up, and placed in the Miss Gambia Pageant as Miss Entertainment 99'.
Olimatta Taal combines her experiences as a youth activist and journalist with her work in the international music industry to serve as a bridge to make a difference. She is an African dancer, poet, fluent in Wolof and some French, a lover of theater, music, and the performing arts. These talents featured Olly making cameos in several music videos with Dead Prez in Hell Yeah (2004) Summertime(2009), No Way As The Way (2013) Tarrus Riley with She's Royal(2007), and Anthony B's Worry No More (2009). She recently played the role of a therapist in a movie filmed in The Gambia called Can't Have It All to be released end of 2019.
Her recent accolade is being nominated as a UN Global Goodwill Ambassador for The Gambia. She is also the youngest Order Of Distinction or O.R.G. in The Gambia in 2014. Leader of the Year from 21st Century Youth Leadership Movement, Youth Leader Award from the Black United Fund, Atlanta Youth Mayor and The Key to Atlanta at 17yrs old, South East Regional Coordinator of the Million Youth March, and the Mzee Olatunji Kwanzaa Youth Award amongst others. In 2005, she assisted in organizing the Empress Mennen Conference at the University of the West Indies in Kingston, Jamaica.
She also organized three concerts at the National Independence Stadium and Stade Dembe Diop with different promoters in Senegal and The Gambia, with the most recent in December of 2008 featuring Sizzla Kalonji's first performance in Africa, in August of 2008 with Richie Spice and the African Diaspora Tour, and March 2006 with Jr. Kelly and the African Repatriation Jam. Currently she books artists for tours and shows in Africa and booked/facilitated Capleton and Fanton Moja's first performance in Africa. She travels extensively around the world working on a number of projects in the United States, Africa, the Caribbean, and Europe.
In April 2010, Ms. Taal was hired as the Executive Director of the National Voting Rights Museum in Selma, Alabama where she oversaw a $450,000 project to digitize and archive the Museum. Her mentor for the project was Dr. C.T. Vivian, Dr. Martin Luther King's best friend, who guided her to complete the work successfully. Currently, Olimatta is focusing on building her company Sen Ghigen Production which is an entertainment company that does event planning, organizing tours, booking of artists, public relations, marketing, hosting of events and manages a record company called Money Empire.
She also started the Connie Tucker Legacy Foundation, named after her demised mom to continue the work she has done internationally. Last year, CTLF organized a youth leadership and performing arts camp where they trained young people in youth leadership, drama, writing, film-making, poetry, African dancing, singing and football. Over 40 youth were in attendance for four Saturdays during the month of October, the month of her mom's birthday. A short documentary and youth magazine is in the works to present at the 2019 camp.
For information contact connietuckerlegacyfoundatoin@gmail.com or senghigenproductions@gmail.com.
Read Other Articles In Article (Archive)