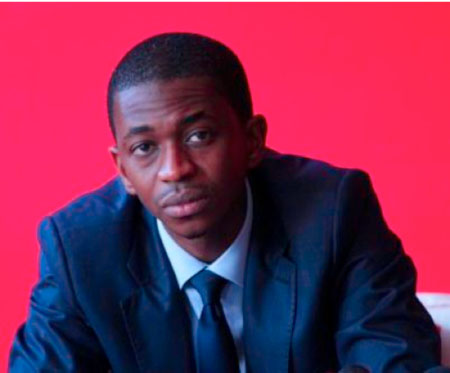 The leader of the National Transitional Movement of the Gambia (NTCG) has said he has spent over D19 million towards the fight against Jammeh.

A Paris-based Gambian dissident, Sheikh Sedia Bayo made this statement in reaction to publications that he owed a D1million of unsettled hotel bill to a Cocoa Ocean in Dakar.
"I personally spent 19 million Dalasis in our struggle against Jammeh," Bayo said, expressing his disappointment at the news.
Born in The Gambia to a diplomat father, Mr Bayo was raised and schooled in France and served in the French military. Because of his stance against Jammeh, he formed the movement that pledged to embark on use of force to rid Gambia of Jammeh.
However, Mr Bayo said he has taken offence in attempts by "some Gambians trying to tarnish" his image by linking his name to an unpaid D1million hotel bill in the Senegalese capital.
Jammeh government considered Bayo as one of the thorns in its flesh. He mainly used Dakar and Paris as his base and utilised the francophone media to launch and discredit Jammeh in as many ways as he could.
When his father died in Paris in early 2016, his body could not be interred in Banjul because Jammeh had issued an arrest warrant against Bayo and Dr Amadou Janneh for their dissident activities outside the Gambia. Rather, the old man was laid to rest in the Mouride home of Touba, Senegal.
In January 2015, Bayo was arrested and detained in Dakar after the December 30th coup attempt that left some mutineers slain by Jammeh loyalists in an attack on the State House in Banjul.
Bayo went on the Senegalese media and took credit for the attacks. This led to his arrest and detention, and subsequent expulsion from the neighbouring country. In late 2014, he was also called for questioning in relation to complaints against his security guard who allegedly assaulted a Gambian businessman in a hotel in Dakar.
He has made several public pronouncements threatening to attack and oust Jammeh from power. Even when he claimed his men were mobilizing in Banjul at his expense, a state of alertness was usually enforced by the armed and security forces here. But no one saw a thing.
"I spent D19 million in the fight against tyranny in Banjul," Bayo emphasised.
However, when asked to itemize what the said amount was allegedly spent on, Bayo said he "will not enter into details; that's too confidential…"
He however promised to come to Banjul to hold a press conference "to clarify the beginning of my commitment up to that matter of Coco Ocean."
Read Other Articles In Article (Archive)