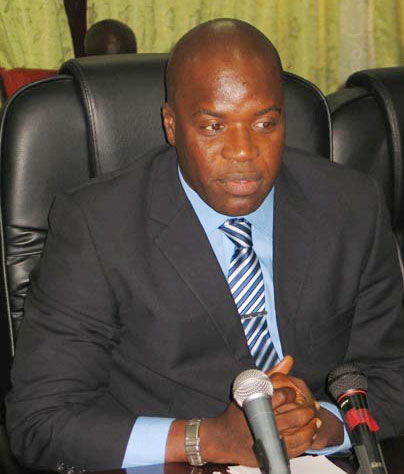 The support of Hatib Janneh and his Seaview Hotel for Gambian football continues with the provision of D150,000 to Gambia for Gold fundraising committee.
The donation was part of the hotel's support to the country's fundraising committee, who are targeting a minimum of D32 million to help in financing Gambia's football in various categories, the senior national team in particular, in a four-year period.
The money, according to officials of the hotel, is proceeds realised from the musical show by Vivian Ndure, who was in Banjul for New Year's Eve to perform for Gambia for Gold thanks to the support of the Seaview Hotel.
This latest support by Seaview clearly demonstrates Hatib Janneh's endless support to Gambian sports. "They are the first hotel partner to the Gambia for Gold fundraising committee," said the chair of the committee, Tombong Saidy.
"Hatib Janneh and Seaview Hotel were the first to sign a partnership with Gambia for Gold and, according to my understanding, they are also the first hotel to declare their support for Gambia for Gold, and this is indeed worthy of commendation," said the Minister of Youth and Sports, Sheriff Gomez, who spoke at the occasion.
Minister Gomez described the gesture by Seaview as commendable, while heaping praises on Hatib for his tireless effort for Gambia for Gold.
He used the occasion to appeal to all Gambians to redouble their efforts in mobilising enough resources to ensure Gambia for Gold realises its ultimate objective by dialing 2222 to contribute to the initiative.
The permanent secretary, Ministry of Youth and Sports, Alieu K. Jammeh, said: "We are gathered here to receive another valuable gesture in realising the aspiration of the Gambian president in reaching the highest football standards.
"Our concerted effort in national development is crucial because government alone cannot do it."
He added: "Seaview Hotel has once again given 150,000 as part of the proceeds realised from the Vivian Ndure show during the New Year's Eve, and I think we can always welcome them to add anything that can be helpful to Gambia for Gold, and we thank Seaview for demonstrating a great support."
The general manager of the Seaview Hotel, Omar Darboe, who handed over the money to Gambia for Gold on behalf of Hatib Janneh, said the day was a momentous one for him and the entire membership of Seaview.
Darboe described Hatib as someone who "is willing and ready" to see that sport goes to higher heights in The Gambia.
"However, I don't have much to say but he has given us D150, 000 as part of his hotel's contribution to Gambia for Gold," Darboe said.
Read Other Articles In Article (Archive)