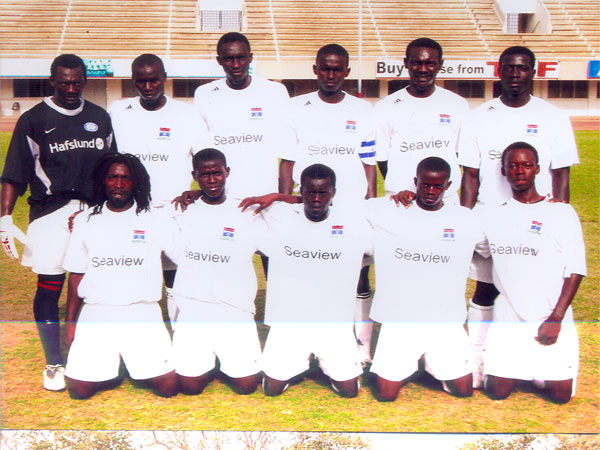 Mustapha Jammeh, the Assistant Coach of the hotel club Sea View, whose demoralising performance in the GFA First Division League Championship continued to dominate the headlines after a strings of dismal results in the league, is confident that Sea View will overturn their embarrassing performance as the second round fast approaches.
The hotel club under the guidance of the most successful local coach in the annals of Division One, Alagie Sarr, has come under heavy criticism for failing to shine in the league.
They only managed to win one league match in their 2-1 victory over Samger in Week Three fixtures at the Independence Stadium and have since struggled to win so far loosing five consecutive games, including a 4-1and 4-2 humiliation against Wallidan and Gamtel, respectively.
But, according to Mustapha Jammeh, who was speaking to Pointsport in an interview at the Independence Stadium after his side's 2-1 lost to the league leaders GPA over the weekend, Sea View have always been penalised in the dying minutes leading to the team's failure to produce good results.
"In football if you score, you need to do everything possible to defend the goal to avoid any setback," he emphasised.
Despite sporadic attempts to recover from what could be described as their worst start to the campaign, Jammeh remains confident that Sea View would bounce back to avoid the risk of relegation to the country's second tier football.
He is how ever aware of the fact that, they needed to re-adjust their chemistry in their scoring area in a bid to maintain their place in the First Division.
"We will do everything possible to bounce back when the second round resumes in a fortnight time," he confidently told our reporter.
Read Other Articles In Article (Archive)