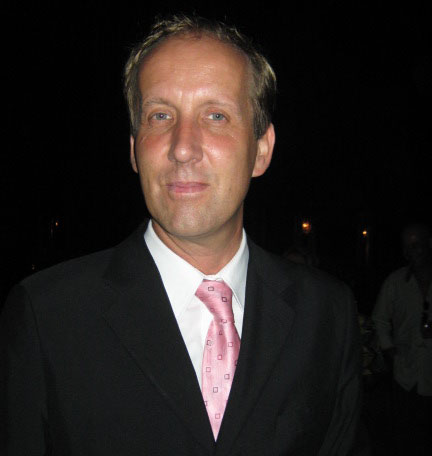 The General Manager, Mr Rick Berendsen at Sheraton Gambia Hotel Resort and Spa, a 5-star classic and all year round hotel located at BrufutHeights yesterday threw a cocktail party featuring a world famous recording artist and entertainer Nina Van Horn.
Mr. Berendsen who was happily seen round chatting with his guests for honouring his invitation, explained that Sheraton is committed to bringing world-class talents to The Gambia, to showcase the country's amazing potential as a year-round vacation destination.
The dynamic Nina entertains the delighted guests from different walks of life with countless melodious Blues and Jazz songs all through in a cool upmost lifting atmosphere in front of the Bar-ra-cuda Beach Front Bar with a live band.
Nina Van Horn, a Blues and Jazz Recording artist is on a worldwide tour spanning four continents. Van Horn's new album entitled "Hell of a Woman" was showcased, as well as other timeless classics.
She is often compared to Janis Joplin and Bette Midler, and has earned her devoted fans on several countries in several continents. Van Horn's Sheraton performance was held in conjunction with Sheraton's Summer Jazz Festival which will also feature such popular artists as Sandy Patton from the 8th - 10th of June, and Celine Peltie running from the 22nd to the 24th June.
The Sheraton Spokesperson, Abby Sarr, elegantly buttressed that it is important for people to know that The Gambia does not close for the summer. "The hotel continues to offer five-star accommodations and entertainment option to visitors, expatriates and locals alike all through the year," she emphasised.
Waiters and waitresses were everywhere with quality service delivery from the delicacy of Chef Hamid self-made fingerliciously good canapés and sensual cocktail creation and refreshing drinks.
Read Other Articles In Article (Archive)