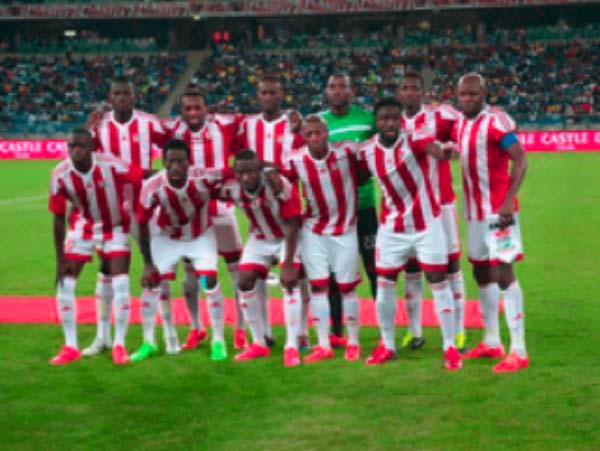 As part of preparations for the 2019 Africa Cup of Nations qualifiers, the Gambia National Men's Football Team has lined up two friendly matches this month with Morocco and the Central African Republic.
The matches, to be played in Morocco, will see the Scorpions square off against the hosts on March 23 before they wind up their one-week camp in the North African country with another game against the CAR on March 27.
The Gambian team, to be made up of both foreign and local-based players, is expected to arrive in Morocco on March 21 where they will stay until the 28th of the month. The technical team comprises head coach Sang Ndong and his assistants Omar K. Sise and Matarr Mboge.
"The games are confirmed; we will play the CHAN team of Morocco and the CAR [senior national team]. We expect to receive some players from the old squad and the new players we have invited to join us. So far the response that we've got is positive and the players are willing to come and join us," Sang Ndong said.
"We are still convincing some new players playing in England, Germany, France, Belgium and Italy to come and join us. We cannot consider the players that went to Europe through the 'Backway' because of their refugee status, until their status changes."
Sang's charges will play away to Benin in the opening game of the Afcon qualifiers in June this year, after which there will be no qualifier until March 2018 when the Scorpions host Algeria in Banjul, thus making this month's test game very critical in preparations for the campaign.
"This window in March is our only opportunity to get to see these players in action before June. We have players playing in all the positions all over Europe and even though some of them are young, we want to get to see them in action."
Source: GFF
Read Other Articles In Article (Archive)