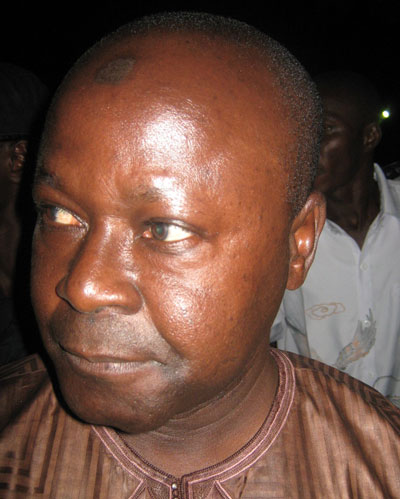 A police officer Momodou Sillah yesterday testified for the prosecution in the criminal trial involving Bun Sanneh the former Executive Director of National Drug Enforcement Agency (NDEA), Karamo Bojang, his assistant, Ousman Sanneh, former NDEA Director of Operations, Seedy Bojang, former NDEA Accountant and Ms. Marie Sanneh.
Momodou Sillah, who is the 3rd prosecution witness, said he lives at Madiana village, Kombo North district, and that he is a police officer and knows one Alieu Samba, the first prosecution witness.
"On 29th April 2010, I was assigned to investigate a case with other panel members at the NIA, where Alieu Samba was called as a witness, and was asked whether he had any business transaction with the NDEA, and he (Alieu) said 'yes'.
"He was then questioned, and asked to make a statement, which I was asked to write," Sillah told the court.
Noting that Alieu Samba had personally confirmed and signed the statement, he testified that he had spoken to him in the Mandika language at the time when the statement was obtained.
The said statement was tendered without any objection from the defence team.
The accused was later cross-examined by Kebba Sanyang, defence counsel for Bun Sanneh and Karamo Bojang.
Bun Sanneh and his co-accused persons, all of whom pleaded not guilty, are facing a 30-count charge.
The counts range from conspiracy to commit felony, stealing by person in public service, aiding and abetting, unlawfully possession of fire arm, unlawfully possession of live ammunitions, concealment and destroying of evidence, official corruption, to abuse of office and committing economic crimes, obtaining money by false pretence, and making document without authority and forgery.
The trial judge, Justice Amadi, adjourned the case to 9th June 2010, at 9:30 am, following the DPP's application for adjournment to enable him call more witnesses.
Read Other Articles In Article (Archive)