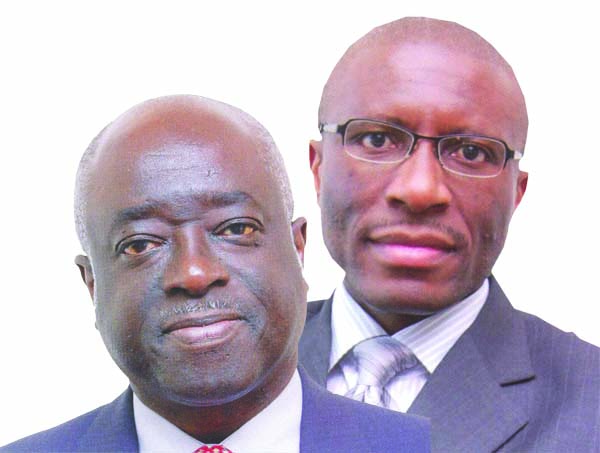 Standard Chartered Bank Gambia Limited last Thursday held its Annual General Meeting at the Kairaba Beach Hotel.
The meeting brought together board members, shareholders, management and staff of the bank, which today remains a market-leading financial service brand in The Gambia.
Having started operation in The Gambia since 1894, Standard Chartered Bank has won many international awards. The bank also boasts of 5 branches in prominent locations in Banjul, Serrekunda, Kairaba Avenue, Senegambia and Basse.
Speaking at the meeting, Momodou B.A. Senghore, Chairman, Standard Chartered Bank Gambia Board of Directors said the Gambian banking industry has gone through a complete transformation over the last few years.
Chairman Senghore added that the bank has been responding and adapting to these changes and has been resilient despite the challenges faced.
According to him, with its focused strategy and recent investments in infrastructure, the bank remains optimistic about the future.
SCB Chairman further disclosed that the bank made an income GMD of 323.9 million, a profit before tax of GMD 78.6 million and an earning per share of 66 bututs. Consequent to the financial performance highlighted, he added, the board also recommends a final dividend of 25% percent per ordinary share in addition to the interim dividend of 30 bututs per share already paid out in September 2009.
These good results, Chairman Senghore went on, are a reflection of the focused strategy the bank has pursued in a difficult trading environment. He noted that the management has paid special attention to risk underwriting in a turbulent environment, liquidity and capital to ensure a strong bank that is fit for growth and ready to take advantage of emerging opportunities.
He also added that the rise in financial market is justified, particularly if, official interest rate remains low for some considerable time. "The challenge of course is that, sentiments can swing from too much pessimism to over optimism. The world economy may soon stop shrinking, but recovery will not take us back to the boom years that investors and people became used to. The road to recovery will be long and hard," SCB Chairman stated.
He further dilated on some social responsibilities undertaken by the bank saying that in 2009, the bank made huge progress with its sustainability agenda positively impacting the lives of thousands of Gambians, the environment and uplifting the engagement of their staff.
He said they planted 46, 000 trees, sponsored the Gambia All School Nursery competition and restored over 200 eye sight under the bank's "Seeing is Believing" initiatives and HIV/Aids training programs.
While thanking the government for their support in the projects, Chairman Senghore assured the public of the bank's continued involvement of their staff in community activities.
Mr. Humphrey Mukwereza CEO and Managing Director of Standard Chartered Bank Gambia said whilst the Gambian economy demonstrate resilience, growth has slowed down from 6.1% in 2008 to approximately 4.5% in 2009.
He said slower economic growth coupled with increase competition from existing and newly registered banks presented a tough environment and the bank has to pay special attention to credit risk underwriting, collections and operational risk management to guarantee the quality of earnings.
"At the same time investment in new systems and products were accelerated to ensure that we have robust platforms to deliver better service, launched new products and respond adequately to competitive pressures going into the future," he added.
According to CEO Humphrey, the bank has made special emphasis on liquidity and capital management to ensure a healthy bank. In 2009, he stated consumer banking has continued its transformation journey building on the gains of the previous year to launched new products and initiatives in line with its global strategic thrust.
He further stated that the bank's consumer banking launched a Visa Electronic Debit Card (VED) replacing the local Money Link Card. The VED, he went on, can be used in all Visa enabled ATMs to access cash anywhere, anytime on the Internet to make online purchases of goods and services.
In addition to this, SCB MD added, five state-of-the-art ATMs commissioned in April were enabled to accept China Union Pay (CUP) Cards, which are used in China and 83 countries and regions outside China. "This added capability on our ATMs and consolidates the global nature of our platforms and provides our customers the flexibility they deserved across regions and continents.
He challenged his bank to continue delivering good for their investors, customers and other stakeholders. He said his bank is keenly aware and committed to the role that they play in the communities. "While a lot of progress has been made in 2009 in steering the bank through a rapidly changing and deteriorating environment, there is much more to do," he stated.
For his part, Richard Ahulu the Executive Director of Finance Standard Chartered Bank Gambia limited said the bank has delivered good results for the year ended 31st December 2009.
"The bank has delivered good results for the year ended 31st December 2009. Operating income is at D 323.9 million, profit before taxation D 78.6million," he said, adding that the bank generated positive cash flows from its operating activities.
Mr. Ahulu added that their capital adequacy ratio as at 31st December 2009 is 22% compared to the regulatory limit of 8%. This, he said was done with a great cautiousness on the assets growth. He also stated that they remain highly liquid and that their advanced deposit ratio as at 31stDecember 2009 was 20% compared to 17% at the end of 2008.
"We have maintained a healthy liability mix with current and savings account balances comprising over 90% of our deposit base. Current and savings account balances grew by approximately 7% to 1.9 billion," he said.
The Finance Director further stated that their balance sheet is conservatively positioned and their loans and advances portfolio is healthy with non-performing loans constituting 2% of the advances portfolio, compared to 14% in 2008. He said with a well strengthen recovery process, the bank ended the year with a net recovery of D 1.7 million, compared to 0.5 million in 2008, which he said enables them to have an excellent capital liquidity and good foundation in 2010.
Mr Ahulu added that their net interest grew by 4% to D183 million while the net fees and commissions and foreign exchange incomes dropped by 22% and 32% respectively as a result of the impact of the global financial crisis on business and remittance flows.
"We have maintained a tight control over discretionary spend. We have however invested in our infrastructure to position us to take advantage of the opportunities in 2010.
As a result of our recovery effort, we ended the year with a recovery of D1.7 million, up 221percent from the position at the end of 2008," he explained.
He further explained that their profit in 2009 was D78.6 million, 42% down from profit reported for the year ended 31st December 2008. He said 2009 was a year of continued focus on the balance sheet as they further consolidate their liquidity position.
On a year on year basis, he noted that the total assets grew by D87 million or 3% with a strong increase in advances to customers of D81million or 24%, while investment in treasury bills, which forms 56% of the bank's asset base grew by D193 million or 15%.
In his conclusion, he said total liabilities also increased by D80 million or 3%, with customer deposit growing by D144 million or 7%, which goes to confirm the bank?s emphasis of the importance of liquidity.
Read Other Articles In Article (Archive)